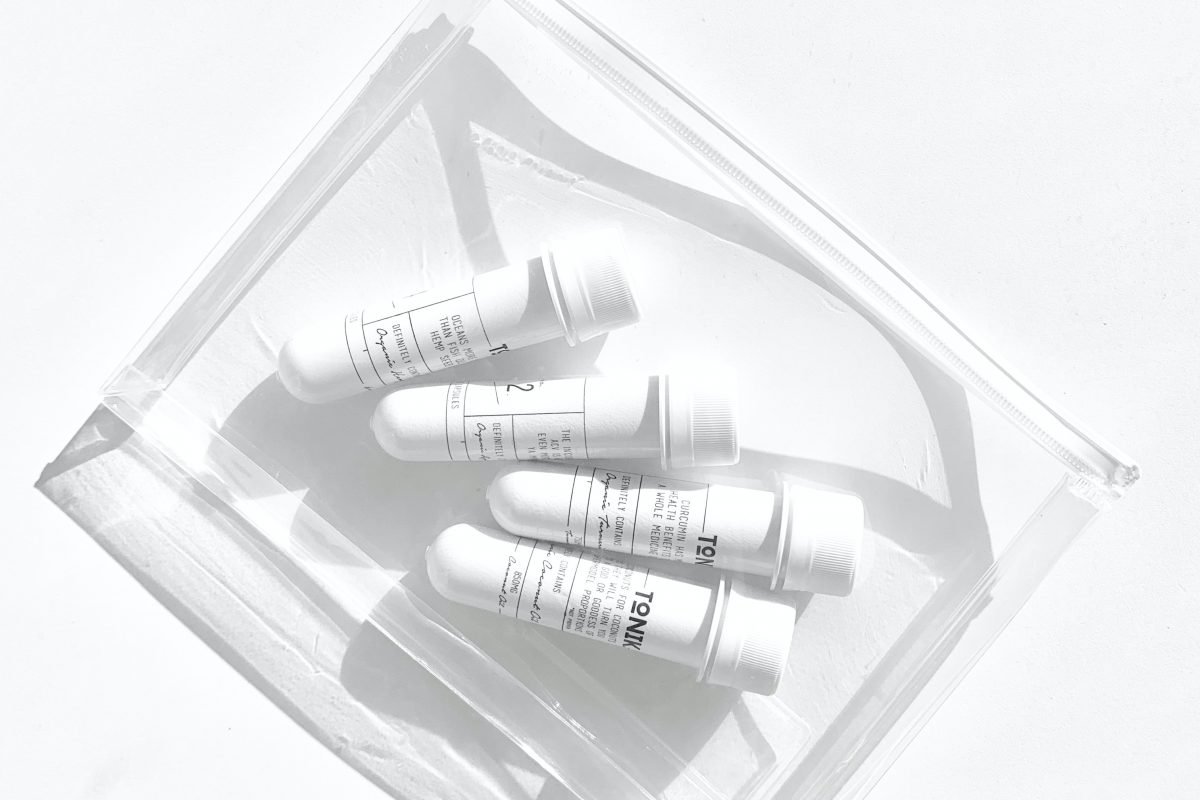 By now, most people know what a vegan diet is and what it entails, but you might not be familiar with vegan beauty and skincare products and the benefits of using them on your skin.
When I went vegan over four years ago, my first focus was on my diet and what I was eating and drinking, and then I slowly started to transition to all vegan friendly makeup, beauty and skincare products over time. It was a bit of a process, but I'm really glad I did it and I feel so much better about the products I use now!
So in today's post I'll go over everything you need to know about vegan skincare, and why you should think about incorporating it into your beauty routine!
DISCLOSURE: THIS POST CONTAINS AFFILIATE LINKS, WHICH MEANS THAT I GET A COMMISSION IF YOU DECIDE TO MAKE A PURCHASE THROUGH THESE LINKS, AT NO ADDITIONAL COST TO YOU.
What Is Vegan Skincare?
So first of all, what exactly is vegan skincare? It is products that don't contain any animal derived ingredients. These can include, but are not limited to, beeswax, collagen, milk, lanolin, and more.
Something to keep in mind is that just because something is labelled as cruelty free does not necessarily mean that it's also vegan. Cruelty free just means that the product has not been tested on animals in a lab, but the product could still contain animal derived ingredients even if it's cruelty free, making it not vegan friendly. So if one or both of those things are important to you, it's definitely best to double check the product label yourself before buying.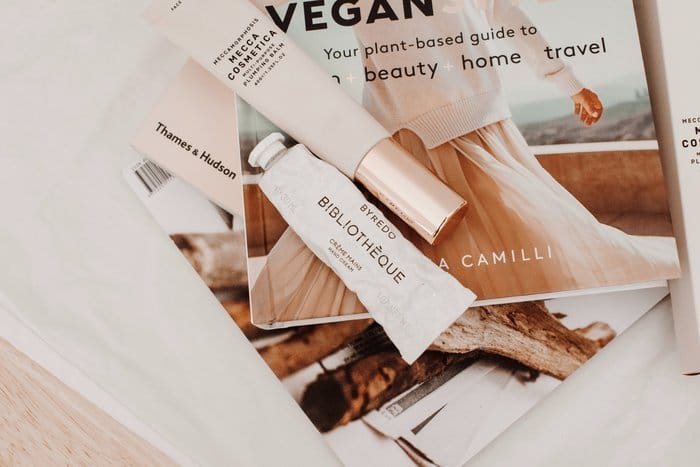 Why Should You Buy Vegan Skincare Products?
Vegan skincare can often be heavily focused on using plant based ingredients that are more natural and less synthetic. If you think about it, a lot of your current favorite products probably contain vegan ingredients like vitamin C, aloe, retinol, and lavender. These plant based ingredients contain so many amazing nutrients and vitamins for your skin, which is a major plus and a big reason why a lot of people become interested in switching to vegan skincare products in the first place.
And because vegan skincare and beauty products often have more natural and plant based ingredients in them, vegan skincare products can also be super anti-inflammatory and can help with reducing the appearance of any redness you might have on your skin.
Also, many animal based ingredients are actually kind of gross, and you wouldn't believe that they're used in skincare and makeup products! Carmine is one example – carmine is a red coloring that is actually made from crushed up insects and it is widely used as a dye in non-vegan makeup and beauty. Anything red, from lipstick to eye shadow and even some skincare products, can potentially contain carmine!
You would be surprised by how many weird and random animal ingredients are in beauty products that you definitely wouldn't want to buy if you knew what they were!
To sum it up, buying vegan products is just more compassionate and better for the wellbeing of animals.
Vegan Skincare Benefits Summary
To sum it up, here are some potential benefits of vegan beauty and skincare products:
Can contain more natural, plant based ingredients and less synthetic ones

Many of the top ingredients used in skincare today for a variety of purposes (acne, anti-aging, smoothing, etc) are vegan, including vitamin C, retinol, aloe, lavender, and salicylic acid

Kinder and more compassionate for animals
Best Vegan Skincare Products
There are so many awesome vegan brands out there for beauty and skincare, and I've tried a lot of them out myself. I created a list below of some of my all time favorite products that you can check out if you're interested:
Related Posts:
Thank you for checking this post out and reading up on the many benefits of vegan skincare! Do you have any favorite skincare products that are vegan or cruelty free? Let me know in the comment section below, and if you liked this post you can definitely share it on Pinterest or follow me on Instagram for tons of similar content 🙂
beauty and colour blogger cruelty-free fashion lifestyle plant based skin skincare vegan
Reader Interactions