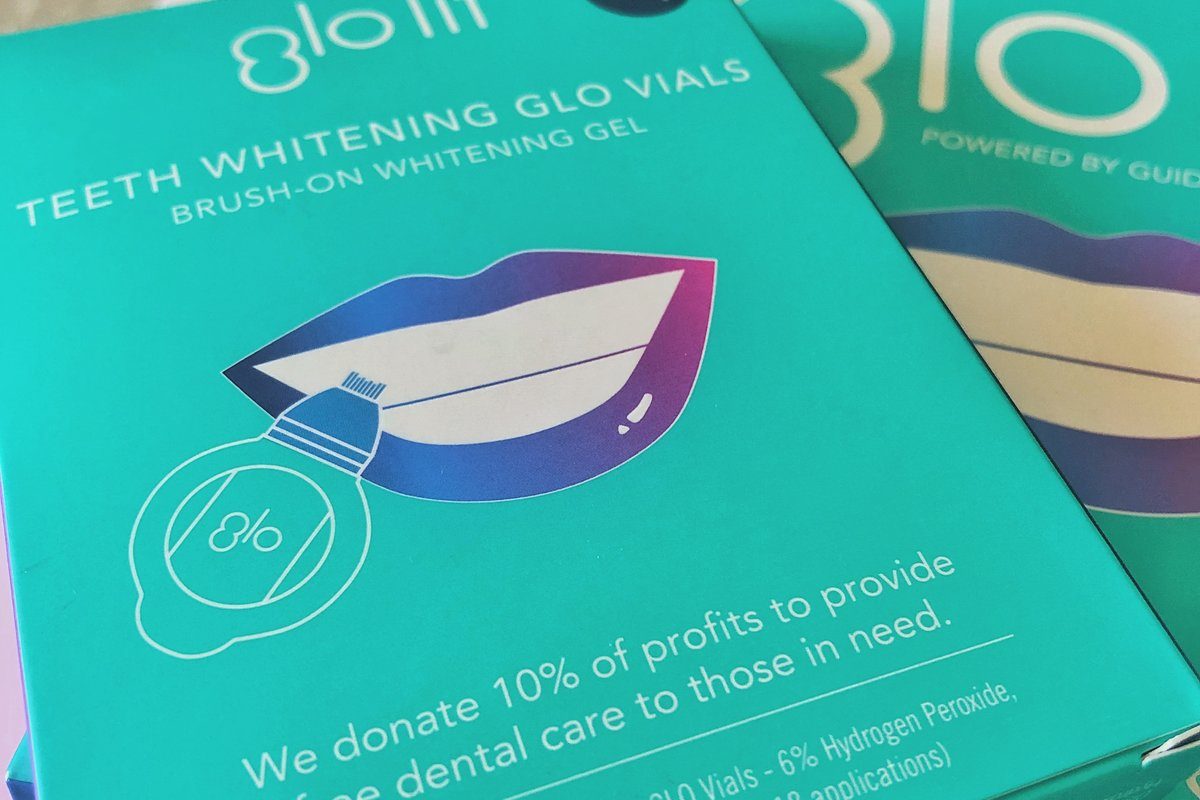 There are a ton of really amazing options available these days for at home teeth whitening, but it can be hard to find products that are cruelty free and vegan. So to make life easier, I put together this guide of the best cruelty free and vegan teeth whitening products that are high quality, yet inexpensive and easy to find in major stores!
These are all products from quality brands that have really great ratings and reviews, so you can easily see that they're loved by a ton of people. And depending on exactly what you're looking for, I've included a range of products, from full teeth whitening kits that come with different components that would be more comparable to professional whitening, to small pens that you can carry around with you on the go for quick touchups.
And just in case you stumbled across this post and aren't 100% sure why cruelty free products are the way to go, this site has a ton of good information and resources that explain it all in full detail! I recommend reading through the site a little bit if you're interested because there's tons of stuff on there that the average person might not know that you'll be shocked to find out about the beauty industry.
So with all of that being said, just keep scrolling to see some of the best cruelty free and vegan friendly teeth whitening products right now!
Best Cruelty Free and Vegan Teeth Whitening Products
The at home teeth whitening kit from GLO is highly rated and loved on Sephora's website, and after starting to use it myself I can definitely see why! This kit is super easy to use, and it actually utilizes LED light to whiten your teeth which leads to essentially no sensitivity like chemical whitening does!
This product was developed by the top aesthetic dentist in New York, so you know it has to be amazing. It's a completely vegan and cruelty free teeth whitening brand, so you can be 100% sure that there are no weird ingredients in the gel and that none of these components were tested on animals.
Something that I absolutely love about GLO is that they actually donate 10% of their profits towards helping people in underserved communities get access to dental care!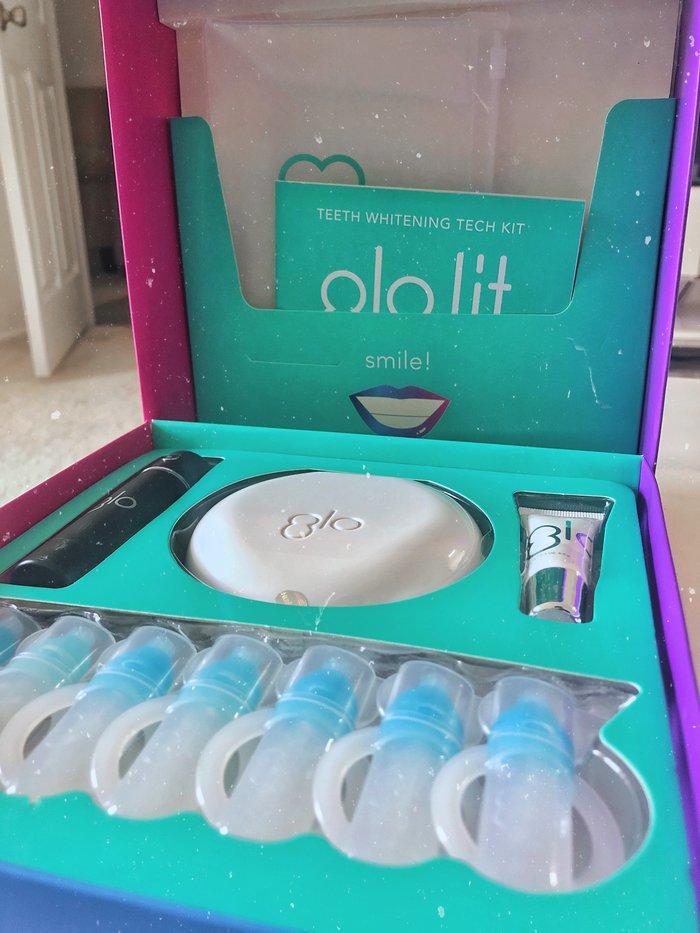 This set from Moon comes with enough strips for two weeks worth of whitening, and you apply the strips once in the morning and once at night for noticeable results in fourteen days. The strips actually dissolve in about 15 minutes, and they have a yummy peppermint flavor!
Moon is such a great toothpaste brand that is pretty easily accessible since you can find them at Target and Ulta! They really focus on quality and their products are highly rated on the Target website.
This teeth whitening pen from Dr. Brite is cruelty free and vegan, and it's made from organic and non GMO ingredients! It's super convenient since it's a pen, so you can literally carry it around with you in your bag and use it after drinking coffee or eating a meal, or if you just feel like a refresher.
It has a really good applicator because it's a scrubbing type one, which makes application so much easier since it really gets every surface of your teeth and you know you're not missing any small spots.
This convenient seven day pack of whitening strips comes in the cutest packaging and is coconut flavored for whiter teeth in only a week!
Burst has a really good variety of cruelty free oral care products, from toothbrushes to dental floss, so whatever you're looking for to keep your teeth looking good, they probably have it.
This was the first vegan teeth whitening pen I ever tried, and it was a really good experience! The packaging is super cute, and Tarte is a brand I love for being proudly cruelty free and for having a ton of vegan products.
This pen can be used up to four times in a day, and when I use it I personally can see a difference in how my teeth look right away. You can find it at Sephora or on Tarte's website.
Hello is also available at Target and Ulta, and they have a few different whitening products to choose from. Their products are sulfate free, paraben free, cruelty free, and vegan!
Their white turmeric toothpaste contains super soothing ingredients like coconut oil and mint, so it is really good for your gums and gentle on your teeth as well. They have a couple of different product flavors, including an activated charcoal one and even a CBD one! Their packaging is really cute and millennial friendly too, haha.
This cruelty free at home teeth whitening kit has the ability to whiten your teeth by up to ten shades! It is dentist approved and of course 100% cruelty free and vegan, so you can't go wrong with this – they even have a money back guarantee if for some reason you aren't happy with it (which is unlikely!).
The kit contains enough gel for about 10-14 treatments, and then all you have to do is purchase a refill on the gel to keep using it.
Related Posts:
Thank you so much for checking out my choices for the best cruelty free and vegan teeth whitening products out there right now! Have you tried any of these, or are you interested in trying a couple out after reading this? Let me know in the comment section below, and you can always share this post on Pinterest if you liked it!
Also, be sure to check out my Instagram account for tons more similar content 🙂
beauty beauty and colour cruelty-free fashion healthy lifestyle plant based product teeth whitening vegan
Reader Interactions