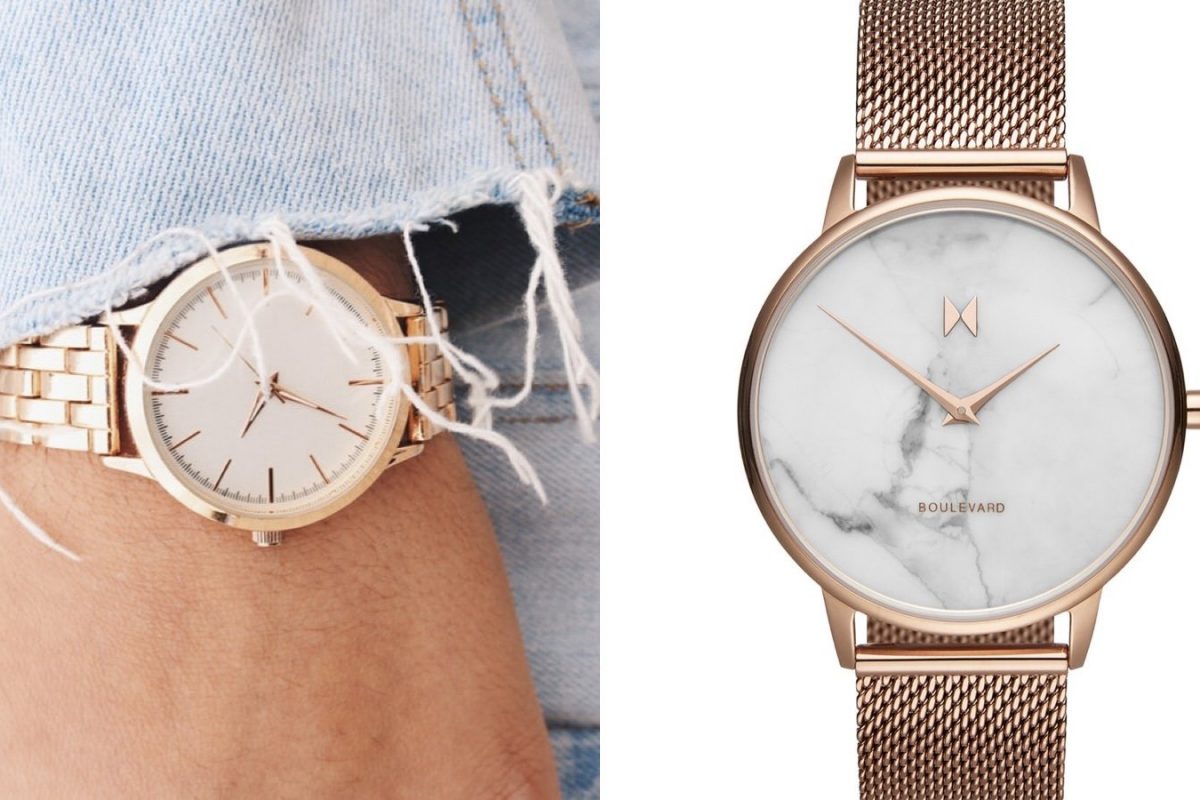 So the first day of fall was a couple days ago, and I'm so excited because my favorite season by far is finally here! Today I'm rounding up some cute vegan watches, because the last quarter of the year is here and I feel like this is always a good time to smash through to do lists and accomplish a lot (wearing a watch helps me with getting into the mindset for this somehow haha).
All of these watches are cruelty free and vegan, which means that they are made from leather alternatives. You can read more on why I don't support the leather industry here, so I won't get into it too much in this post, but it's basically just not a good ethical industry from any standpoint and it pollutes the planet a LOT.
These watches are separated by category – stainless steel watch bands are up first, then keep scrolling to see my picks for the best faux leather bands that resemble real leather.
All that being said, check out the best cute vegan watches below!
DISCLOSURE: This post contains affiliate links, which means that I get a commission if you decide to make a purchase through these links, at no additional cost to you.
Michael Kors is seriously one of my favorite brands for watches because they have so many pretty rose gold options! This steel watch is perfect for fall with its bronze coloring, but still works for spring and summer because of the pretty white face. It's available in size 36 mm.
MVMT is another great option for steel watches that are trendy and available in pretty feminine colors. This watch is similar to the Michael Kors option above but at a lower price point and with a mesh strap that is interchangeable which is always cool.
This Kate Spade watch comes in a size 38 mm and is water resistant for up to 30 meters, how cool is that? It comes with a two tone silver and gold link band that matches the face.
This comes with a rose gold stainless steel and pink glossy acetate bracelet strap and a 39 mm face. The jewels add a little bit of glamour without making it too over the top – it's perfect for a night out or a day at the office!
Check Out These Related Posts:
I included this as a more inexpensive alternative to the Michael Kors Pyper above – it has the same look and MVMT quality is really good! The main difference between the two is that this one has a plain white face instead of marble.
This watch has a crystal face in a 34 mm case, and the band is adjustable – links can be removed if you take it to the jewelry section at Nordstrom!
I think it's so awesome that nowadays there are so many vegan leather and leather alternative options that you really don't even need real leather anymore. A stainless steel watch band has always been my personal favorite, but I've also included a few watches with amazing leather looking bands in this list too! See below:
I find the face of this watch so amazing – it has sketched floral detailing on a white crystal background. Olive Burton has such a good selection of vegan friendly watches, and this faux leather band comes in a really pretty grey color.
This is one of Citizen's eco drive watches, which means that instead of using a battery it runs off of light! The size is 38 mm, so it's a bigger watch face since it does have the chronograph feature.
This Olivia Burton watch has flowers and a butterfly embedded within the face, along with a rose gold case and a white faux leather strap! The size it comes in is 30 mm.
This watch is so sleek and beautiful, and it actually generates its own power using light so it doesn't even need a battery! I know how much of a pain it is to go get the battery replaced on your watch so to me that's a huge plus. The strap is black faux patent leather, and the size of the face on this one is 27 mm.
Thank you so much for checking out my top picks for cute vegan watches for fall! If you liked this post, please share it on Pinterest!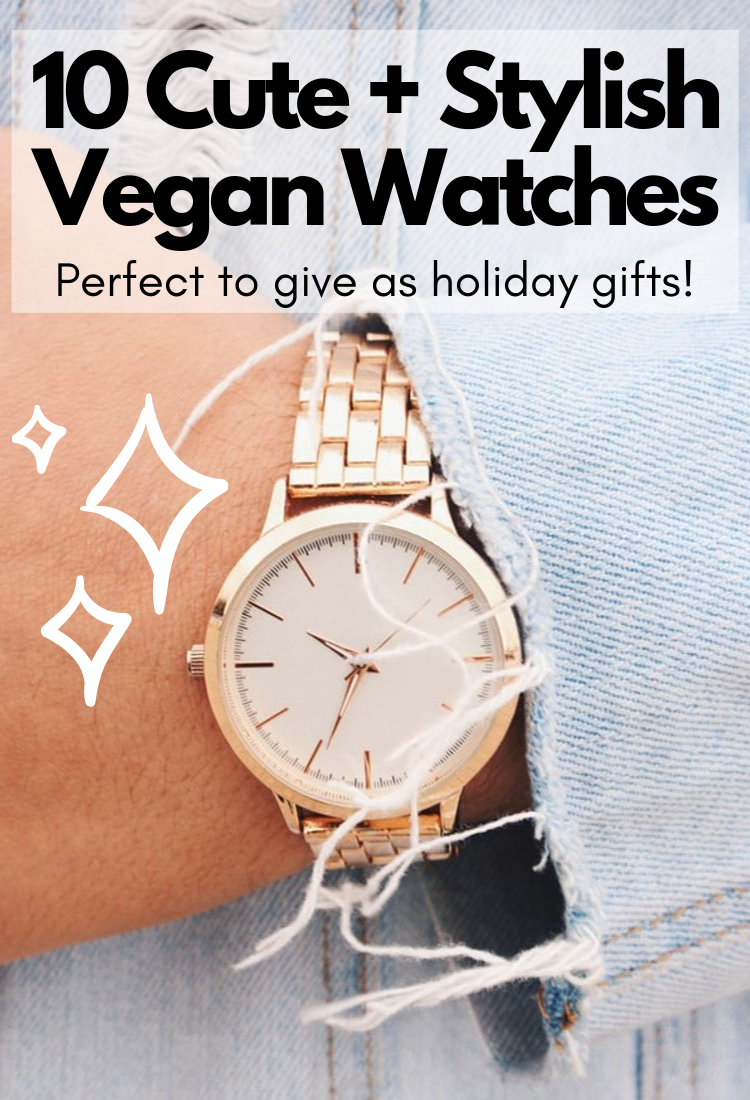 DISCLOSURE: This post contains affiliate links, which means that I get a commission if you decide to make a purchase through these links, at no additional cost to you. This helps so much in keeping this site up and running and I truly appreciate your support!
beauty and colour cruelty-free fashion faux leather leather alternative vegan vegan leather watches
Reader Interactions