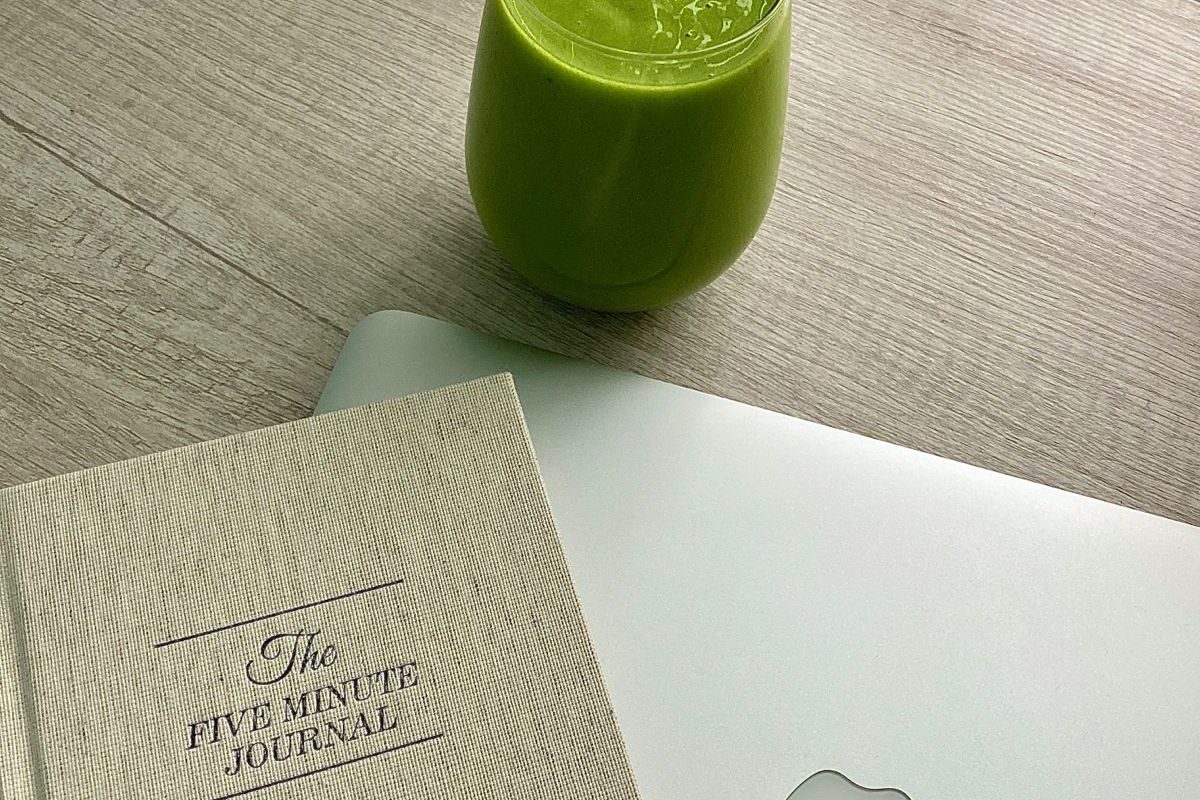 With everything going on in our day to day lives, it can be super easy to start feeling paralyzed from overwhelm and let our self care practice just fall off the table. There are so many things that need to get done every single day, where do you even start? So, I put together a list of the best healthy daily habits for better self care that I'll be sharing in today's post to hopefully help you guys work through the overwhelm, and practice better self care to reduce your stress and anxiety!
These healthy daily habits are quick and easy to do, and doing them every day should elevate your life and make you feel great about yourself so that you're accomplishing your goals and living well.
Keep scrolling for my list of the best daily healthy habits to practice in 2021!
DISCLOSURE: THIS POST CONTAINS AFFILIATE LINKS, WHICH MEANS THAT I GET A COMMISSION IF YOU DECIDE TO MAKE A PURCHASE THROUGH THESE LINKS, AT NO ADDITIONAL COST TO YOU.
Make Your Bed
This is something super easy you can do first thing in the morning that takes less than five minutes, and it already has you feeling like you accomplished something and sets your day up to be successful!
One part of developing these healthy daily habits is making sure that you have a neat and organized space in which you can thrive both physically and mentally, and making your bed every morning ensures that you're off to a good start early on. You're not going to be motivated if you have a messy room, so go ahead and gt into the habit of making your bed every day.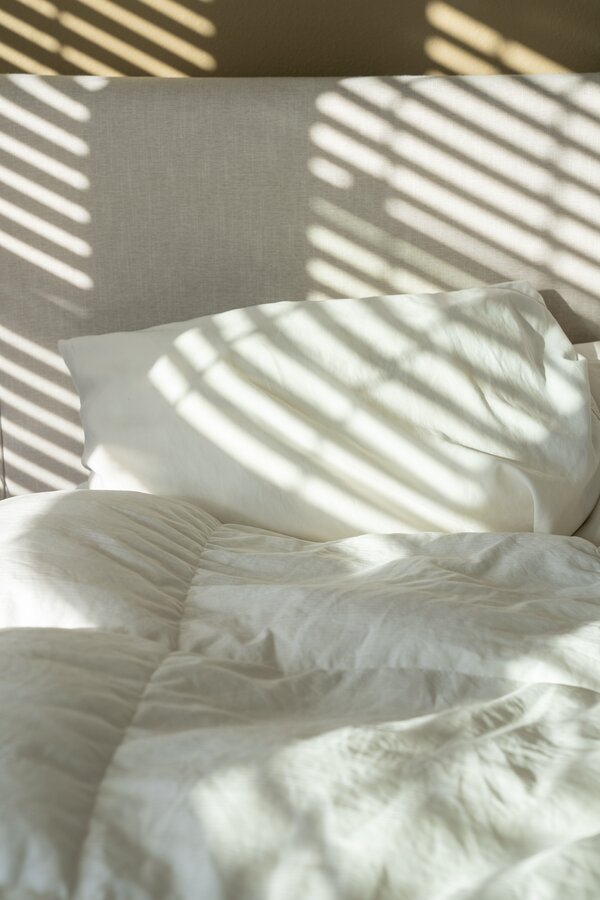 Write A To Do List
This is something that helps me personally so much, because you're basically taking all of the jumbled up thoughts out of your head and putting them onto paper, basically clarifying them and releasing your stress. It's one of the best daily healthy habits for staying organized and taking care of your mental health!
I also like to do something called a "brain dump" every so often, like once every two months or so. This is where you just take a blank piece of paper and write down every single thing that is floating around in your head that you've been trying to remember in order to clear your mind and have everything important you need to remember organized on a single piece of paper.
You should feel immediate stress relief right after doing this and it is something that will take you five minutes or less!
Gratitude Journaling
This one kind of goes along with making to do lists, but gratitude journaling involves taking a few minutes and writing down a couple of things that you're appreciative of in your life so that you're reminded of all of the good things you have going on. When you do this, it's basically like "focus on the good and the good gets better".
Click here to check out the best journal that is ALL over TikTok and the one that I'm currently using. It's the cutest and most aesthetic way to get your thoughts down, and because it's so cute you start to look forward to using it every day!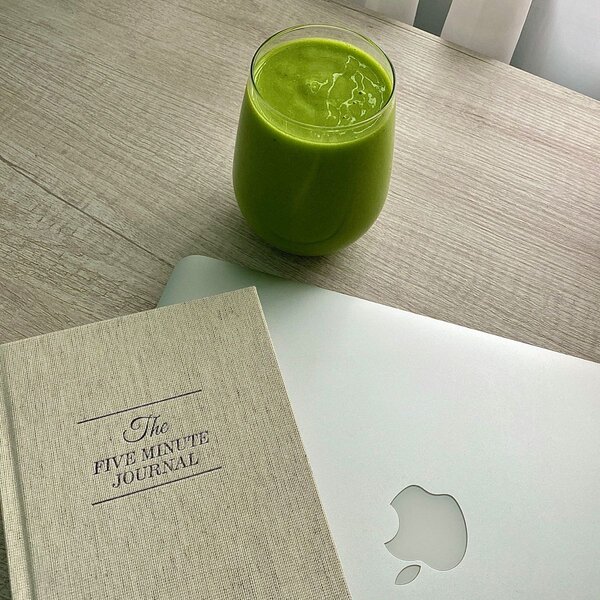 Do Some Reading
Reading is one of the easiest things you can do to better yourself and continually improve your life! I personally believe it's also a form of self care because if you weren't reading you most likely would just be scrolling on your phone instead, and learning about a new subject is a way better use of your time.
Reading promotes personal growth and develops your mind, and is one of the best daily healthy habits you can do as part of your self care routine.
Make A Meal At Home
This is something that I think is genuinely so underrated what with how easily we can have literally any meal we want at our front door in 45 minutes, thanks to the huge variety of food delivery apps there are out there right now. Not to mention, hustle culture and being overworked and exhausted are constantly glamorized in society, so a lot of people don't even have the energy to make a meal for themselves and just end up ordering in instead.
But, if you make at least one meal per day at home, you're taking back control of your diet and energy levels because YOU control exactly what ingredients go into your food and therefore how many unhealthy fats and unnecessary addons you're consuming.
If you've been a reader of my site for a while, you probably know that I ALWAYS sing the praises of a plant based, vegan diet. There are so many reasons for why, but the one that relates to today's post is that when it's done right, it's the healthiest possible way you can eat and it will give you the most energy and make you feel like the best version of yourself.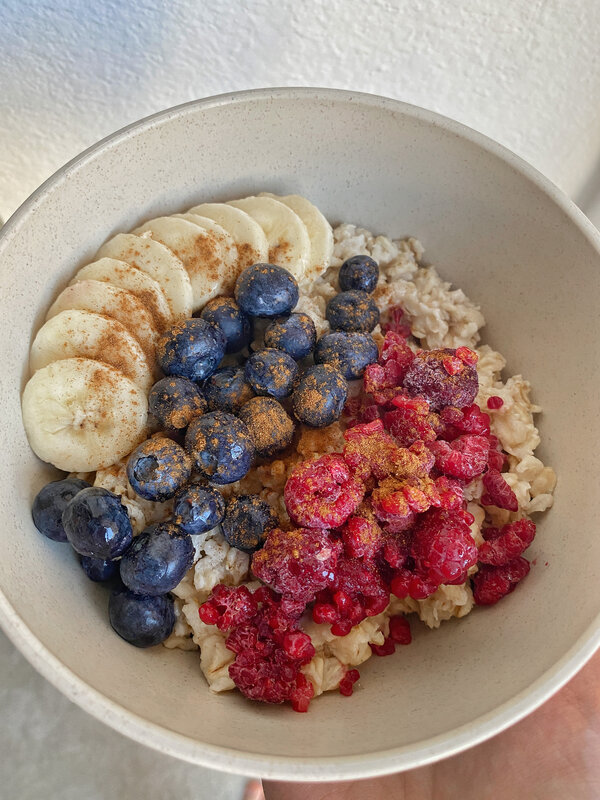 Dry Brushing
Dry brushing is a super relaxing self care activity to do that is one of the best healthy daily habits for self care because it encourages lymphatic drainage and exfoliates your skin all at once! This is actually a secret of a lot of famous models who use it to keep their whole body soft and glowing.
Moisturize Your Body
This is something that is so easy to just skip over and forget about if you've had a long, stressful day and just want to chill and zone out at the end of it. But making a point to moisturize is one of the best healthy daily habits to practice because it's something that you can do (along with dry brushing for best results) to keep your skin soft, smooth and youthful for years to come.
Take Care Of Your Skin
Whether you have a full 15 step skincare routine or you just like to cleanse and moisturize, taking care of your skin is another great healthy daily habit to get into doing. I make sure to do it religiously, because whenever I pamper my skin it just makes me feel my absolute best. Who wouldn't want young and healthy skin, right?
Related Posts:
Thank you so much for checking out this list of the best healthy daily habits to practice better self care! Let me know in the comment section below if you have any ideas or activities that you think should be part of this list – I'm always on the lookout for new self care activities!
As always, if you liked this post then definitely feel free to share it on Pinterest, and be sure to check out my Instagram feed for tons of similar content if you're interested 🙂
Stay healthy, safe, and talk soon xx

Reader Interactions