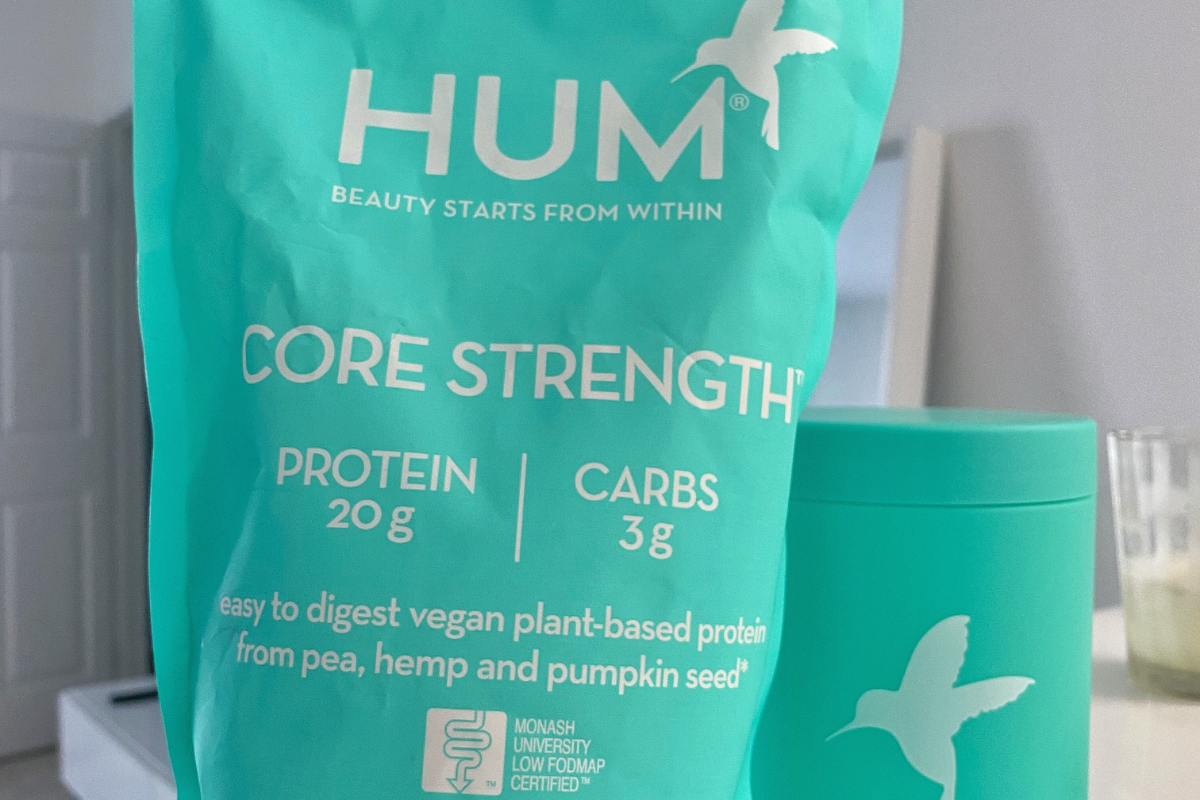 Protein powder is such a great, easy way to drastically increase your protein intake in a day without doing much extra work! It's so easy to throw a scoop of it in a smoothie, a bowl of oats, or even baking, and it can automatically add anywhere from 15-25 grams of protein in just that one scoop. This list of the best plant based and vegan protein powders has some products that I personally have tried and loved, and they're also loved by tons of other people too.
I'm including a wide variety of products in all different price ranges, so there should be something for everyone on this list. Keep scrolling to check out the best plant based protein powders available right now!
DISCLOSURE: THIS POST CONTAINS AFFILIATE LINKS, WHICH MEANS THAT I GET A COMMISSION IF YOU DECIDE TO MAKE A PURCHASE THROUGH THESE LINKS, AT NO ADDITIONAL COST TO YOU.
Best Vegan Protein Powder
You guys know I always talk about Hum products because I've been using this brand for years and their products are a big part of what has helped me improve my complexion and energy levels so much! They recently launched a brand new protein powder, and I had the opportunity to try it out and see how I liked it after using it for a month or so. I can say that it tastes delicious, and it contains 20 grams of protein per scoop from high quality ingredients like organic hemp seed and organic pumpkin seed protein!
If you like cute packaging in fun, girly colors and supplements that are targeted towards improving your hair, skin and nails, then definitely check out this plant based protein powder from Hum!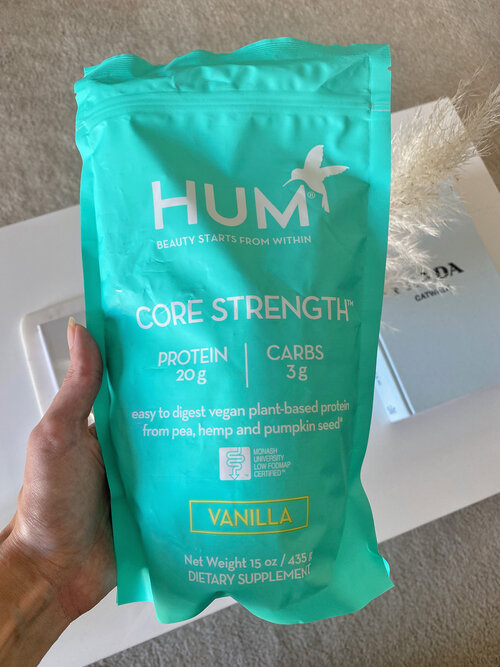 KOS makes one of the best plant based and vegan protein powders that actually comes in a few different delicious flavors – chocolate, vanilla, chocolate chip mint, chocolate peanut butter, salted caramel coffee, and blueberry muffin! I've tried the chocolate peanut butter one and the vanilla one, and I loved them both.
KOS products are non GMO and certified organic, which is awesome since everyone loves to see more clean and healthy products on the market. Aside from vegan protein powders, they also make a good variety of other nutrition supplements like chlorella powders, spirulina powders, ashwagandha, and more.
This is a brand made specifically for women that sells amazing products in gorgeous packaging! They make protein powders as well as protein bars and even cookies that are available at Target, and they also have an app where you can experience the full Tone It Up lifestyle by following along with their workouts and recipes/nutrition advice.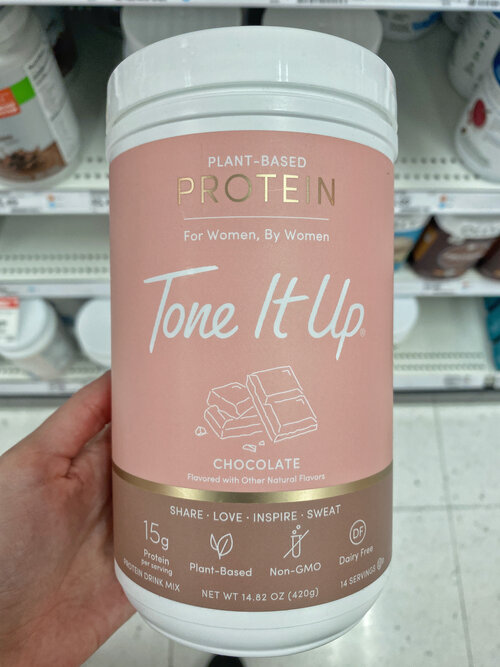 Amazing Grass makes some of the best plant based and vegan protein powders out there, and they also have a ton of other different powder based health and nutrition supplements that are great too! As far as protein goes, they have some really interesting and delicious flavors like chocolate peppermint and pumpkin spice, as well as your classic vanilla and a plain, unflavored one. Many of their products are organic, and they use high quality ingredients like goji, chia, and quinoa in their powders!
Four Sigmatic makes a lot of health blends and nutrition supplements that are all super high quality and taste great as well. They're amazing because they don't use any gums or fillers, and their products are even certified organic. One of my favorite things from them is their vanilla "Repair" protein powder (linked above or click here).
What's awesome about this specific product is that it also contains adaptogens which help support your immune system, so you really can't go wrong with this!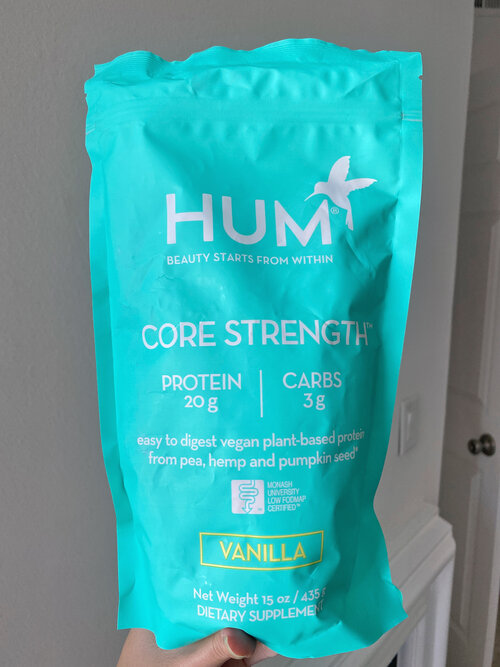 Ritual is probably best known for their multivitamin supplement, but they also came out with one of the best plant based and vegan protein powders I've tried! What's cool is that they have two different protein products: one that is designed for people 18-49 years old, and the other one for those that are 50+. It's made from pea protein and has a light vanilla flavor. It's also non GMO, gluten free, and comes with a one month money back guarantee if for any reason you don't want to keep it!
Vega is an amazing quality brand that makes non GMO vegan supplement products! Theirs was actually one of the first plant based protein powders I ever tried, and I continue to purchase their products to this day because they're always coming out with delicious new flavors and exciting things to try.
They're available in tons of different retailers like Target and Whole Foods, or you can order online. Definitely worth buying, and in my opinion one of the best vegan protein powder products available!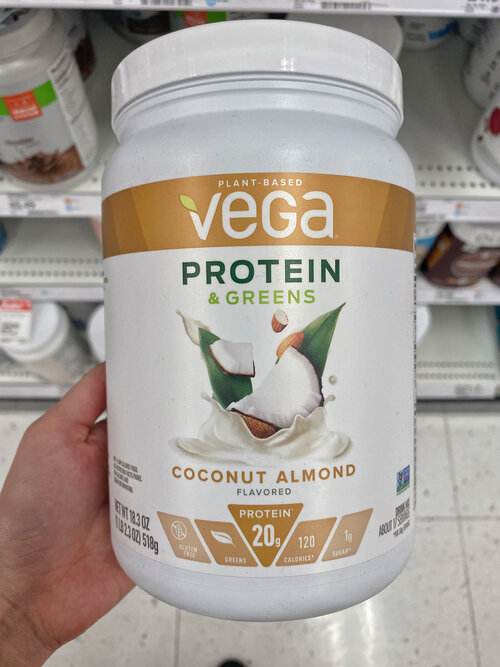 Orgain has products that are vegan and products that are not vegan, but their plant based stuff is so good. They make all of the classic flavors of the best vegan protein powders, like chocolate, vanilla, unflavored, and even peanut butter! You should check if your local premium grocery store carries them, because they also make vegan protein shakes that are sold in cartons in the refrigerated drinks section that are so yummy and contain around fifteen or sixteen grams of protein per shake.
This brand's marketing definitely tends to fall more in line with fueling your muscles and sports recovery related stuff, but what I love about it is that their plant based protein powders don't have a weird aftertaste to them like a lot of other products in the muscle building product segment can have.
Olly is a super popular nutrition supplement brand that offers some of the best plant based and vegan protein powders! Their products are affordable yet taste great, and their protein powder typically contains about 18 grams of protein per scoop.
Related Posts:
Thank you so much for checking out this list of some of the best plant based and vegan protein powder products out there! Have you tried any of these plant based protein powders out before, or are you planning to after reading this post? Let me know in the comment section down below, and if there's something that you think should be included on this list that I left out then definitely fill me in on it! I'm always looking for new vegan beauty and wellness products to try out 🙂
As always, if you liked this post then feel free to share it on Pinterest, and be sure to check out my Instagram feed for tons of similar content if you're interested 🙂
Stay healthy and safe, and talk soon xx

Reader Interactions