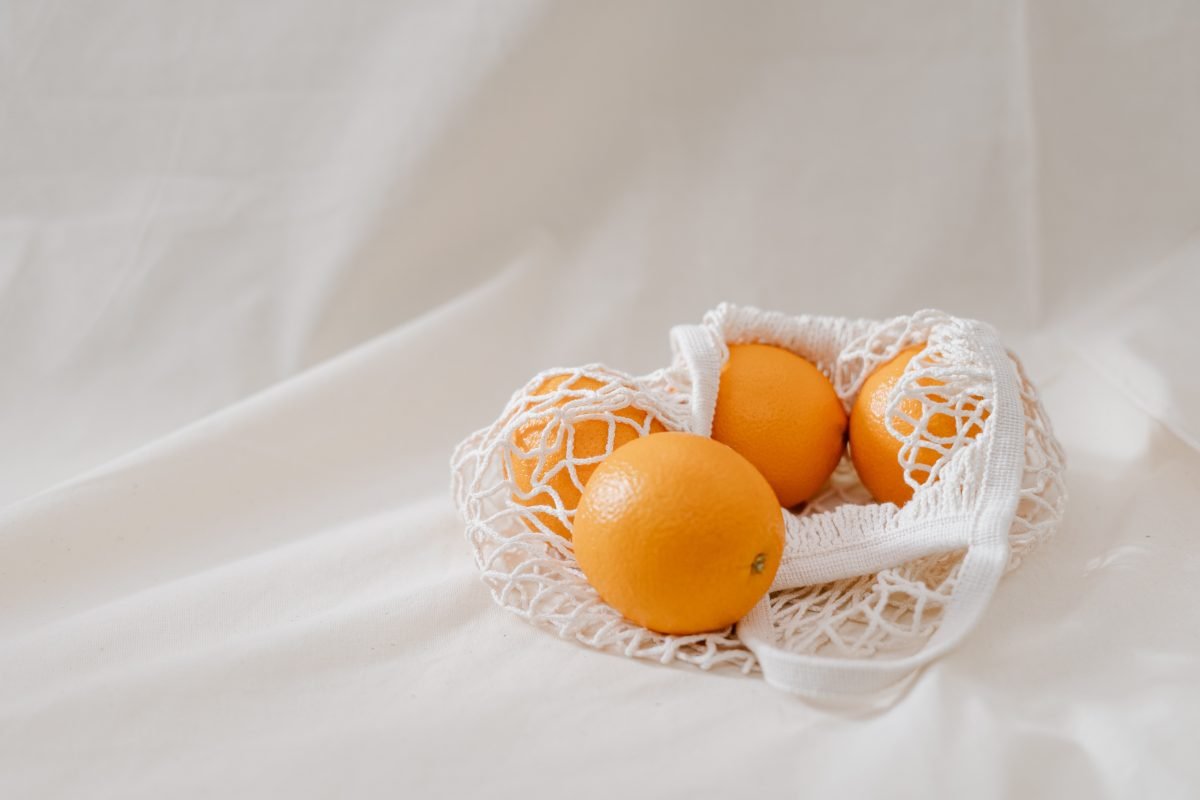 These days, buying high quality, delicious healthy food can be pretty expensive if you don't plan your shopping trips in advance. Luckily, if you shop strategically it's actually really easy to get quality healthy food at affordable prices. These are my best tips that will help you figure out how to save money on healthy groceries:
DISCLOSURE: This post contains affiliate links, which means that I get a commission if you decide to make a purchase through these links, at no additional cost to you.
1. Buy Organic Only Where Necessary
If you want to try to purchase as much of your produce organic as possible, that's great! But if you're looking to save money, doing so can be challenging. Check out this list of the dirty dozen – these twelve items are the ones you absolutely NEED to buy organic.
Things like avocados, bananas, oranges, etc are not as essential to buy organic since they all peel and the pesticides are on the outside! Prioritize what you want to buy organic and what you can live with eating conventional.
2. Stock Up During Sales
If you notice that a non perishable product you love is on sale, grab more than you need so you'll have it stocked in your kitchen for a while! You're saving money by buying it while it's on sale, and you're also saving your future self time and potentially another trip to the grocery store.
3. Check Out Thrive Market
Thrive Market is an amazing online grocery store where you can stock up on healthy packaged goods like pasta, crackers and other snack items, vitamins and supplements, and more!
They sell their products at a discounted rate compared to what you would be paying for these same brands and products at most grocery stores.
Click here to check out their products and get discounts off your favorite healthy brands and products!
4. Eat More Plant Based
The stereotype is that it's expensive to be vegan and that you have to be really privileged to be able to do it, but the truth is that buying animal products like meats and eggs can really add up. Have you noticed how expensive organic meats are?!
Vegan staples like rice, pasta, soups, fruit and many nuts and seeds are very affordable, especially when purchased in bulk.
Check out what I typically eat in a day as a vegan for some ideas on plant based meals and recipes!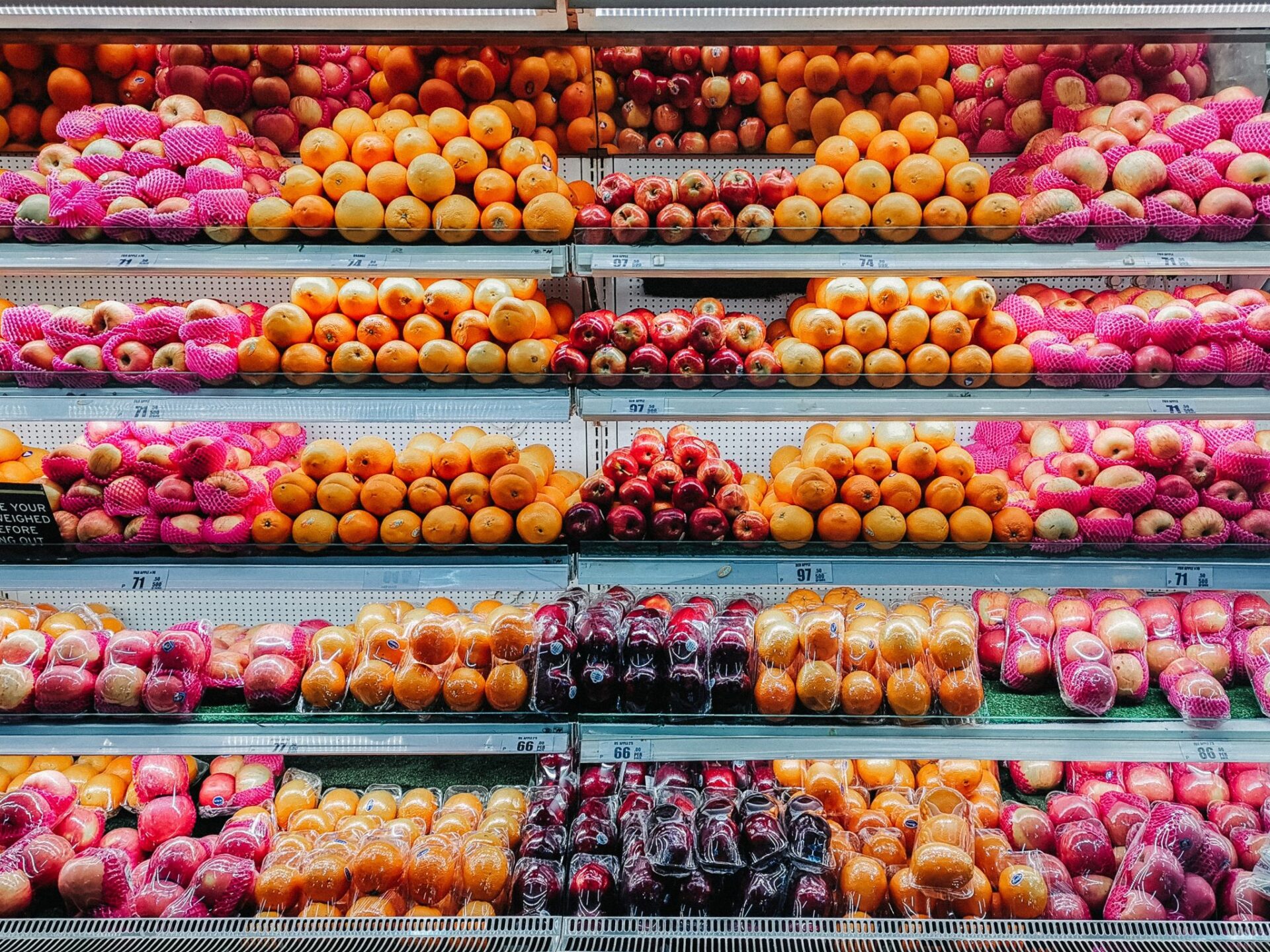 5. Plan Your Meals
Pinterest is a great source of information on all things meal planning! You can use it to find a recipe you can make that can be proportioned in containers and stored in the freezer until you're ready to eat it.
Doing this will help save you money in a couple ways – the first being that you'll be less tempted to eat meals out because you already have a pre-made meal in the freezer. It's right there in front of you and it's super easy and much quicker than making a whole meal from scratch!
The second way that meal prepping can help you save money on healthy groceries is that it will cut down on food waste. If you think about how much food waste the typical person in North America creates, it's crazy! That is not only unnecessary stuff in the landfill, but it's literally money being thrown out.
When you meal prep and only buy enough for what you need and know you're going to use up, you're cutting down on that which will really help both the planet and your wallet.
6. Buy The Generic Store Brand
When shopping at grocery stores that people tend to view as "more expensive", you can save money on healthy groceries by buying the generic store brand items. These items can be great quality if you shop at the right places, and many store brands will have organic versions of their own branded products too!
7. Keep Track Of What's In Season
Have you ever noticed a big price increase on produce that isn't in season in your area and wondered if it's always that expensive? You're not just imagining it, it definitely is cheaper to shop what's in season and growing in your local area. This might mean you have to wait until spring or summer to enjoy a favorite vegetable of yours, but doing so will help you save money on your grocery bill!
8. Don't Buy Prepackaged Produce
Fruit that is cut up and sold in plastic containers is not only bad for the environment with all the extra packaging being used, but it's also much more expensive to buy precut fruits! Stay away from this section in the grocery store. You might be tempted to buy it since it saves you the trouble of having to cut it when you want to eat it, but it's better in the long run for both your wallet and the planet.
Related Posts:
Thank you so much for reading my best tips for how to save money on healthy groceries! Do you have any tips that I didn't mention? Let me know about them in the comments section, and if you liked this post feel free to share it on Pinterest 🙂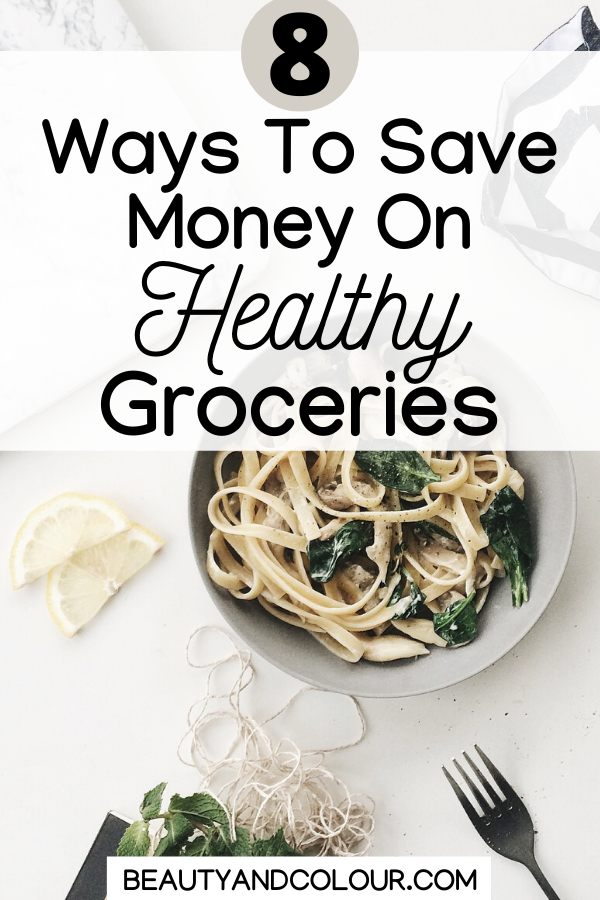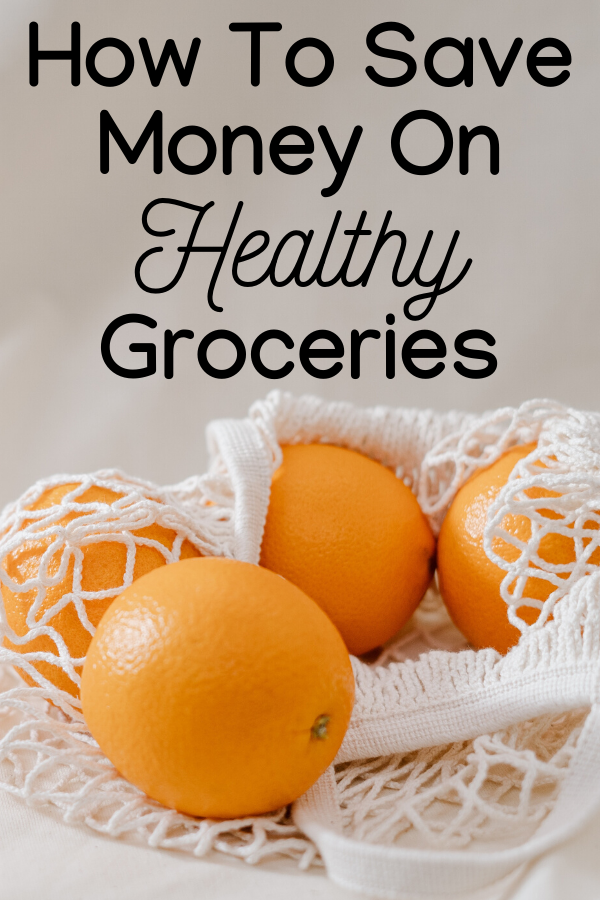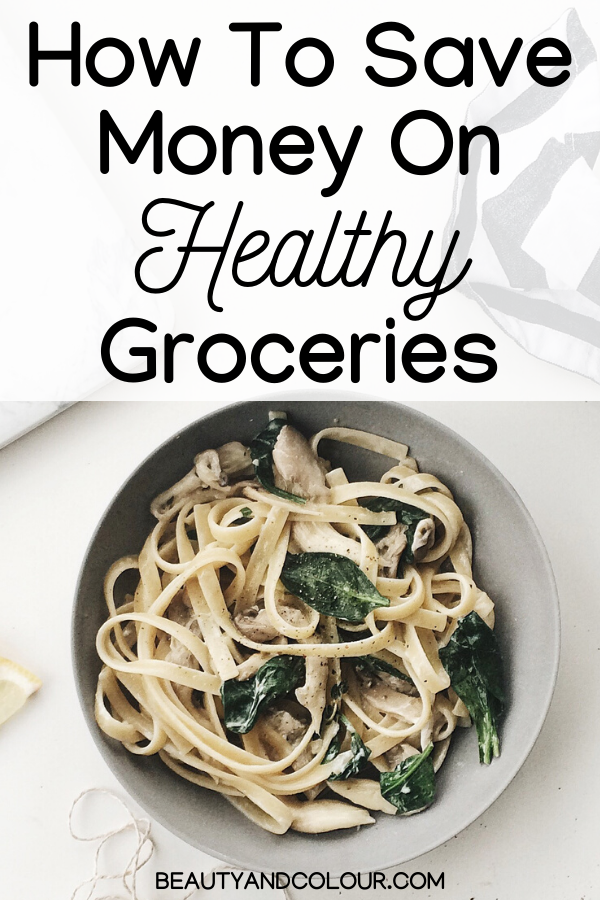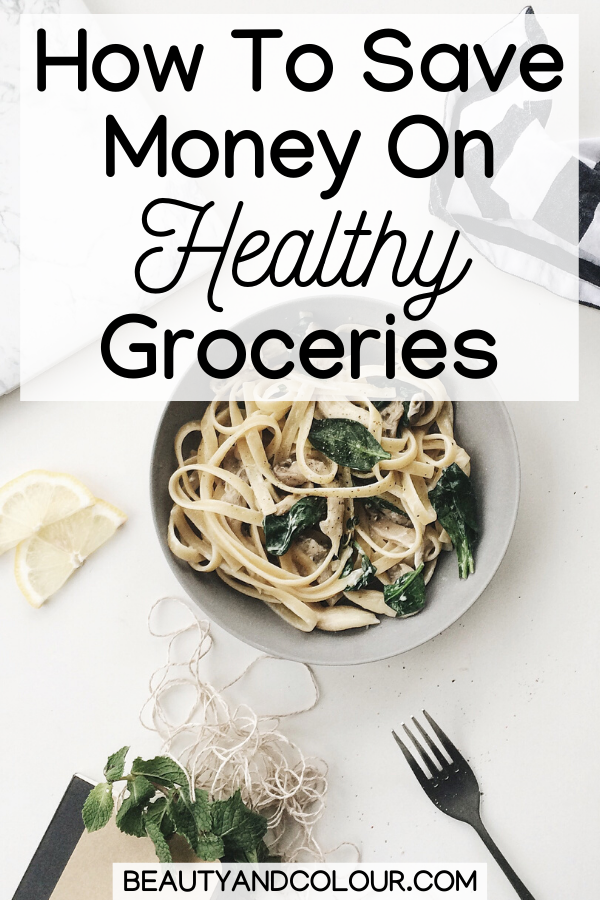 beauty and colour fashion blogger groceries healthy plant based save money vegan
Reader Interactions