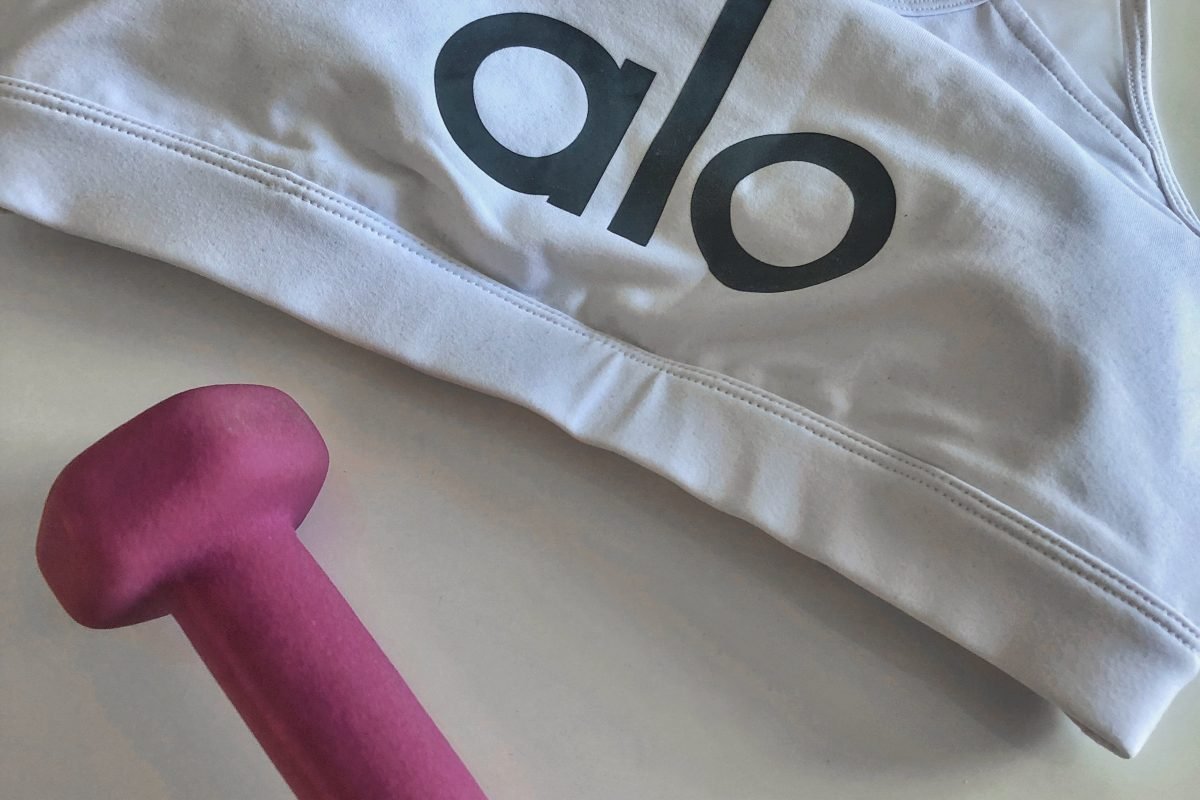 With quarantine hopefully ending soon and life going back to normal, a lot of people will be headed back to work in an office environment and adding a daily commute back into their schedules as well. That means that life will get busy again, and it might be hard to find the time to work out and take care of yourself when that happens. So today I have a few tips on how to create and stick to a healthy workout routine with a busy schedule!
While most of us do have pretty busy schedules, it is true that some people always find the time to work out and stay consistent with their workout routine. This is because it's not just about "finding" the time, but about prioritizing your workout and *making* the time for it.
Keep scrolling for some helpful tips on how to do exactly that, as well as my sample healthy workout routine that I try to stick to even with a busy schedule!
DISCLOSURE: THIS POST CONTAINS AFFILIATE LINKS, WHICH MEANS THAT I GET A COMMISSION IF YOU DECIDE TO MAKE A PURCHASE THROUGH THESE LINKS, AT NO ADDITIONAL COST TO YOU.
Tips On How To Create A Healthy Workout Routine With A Busy Schedule
Wake up 20 minutes earlier – this one might not sound appealing, but you'll get used to it after the first three days or so and then soon it becomes really doable and a habit. There are a LOT of good workouts on YouTube that are only 15-20 minutes long, so this extra time in the morning will ensure that you're able to get a quick workout done no problem

Lay out everything you need the night before – make it easy for yourself, and put anything you'll need to have a great workout in a spot where you'll see it first thing in the morning. This could be your workout clothes, your equipment like dumbbells and ankle weights, a water bottle, etc

Do SHORTER workouts MORE OFTEN – this really helps if you just can't find the time to do a 45 minute or even hour long workout class! Just look for small chunks of time in your day to do shorter workouts that are still effective and will get you the results you want! There are plenty of 12, 15, and 20 minute workouts on YouTube that work amazingly well

Make your workouts fun – find a workout you really really love and enjoy doing, because then you will be much more likely to prioritize it and make it happen even if you've had a long day or feel crunched for time

Do other work while working out – while you're on the treadmill or out walking/running, you can listen to podcasts or an audio book or article!
Favorite Workout Equipment
Sample Workout Routine For A Busy Schedule
Here is a sample weekly workout routine that I currently try to stick to, with examples of actual workouts that I've found to be really effective but yet quick and easy to knock out in 15-20 minutes!
I have time slots in the mornings and afternoons designated for working out because those times work best for me, but you can of course just change it up and optimize this routine for your own schedule:
Monday
Tuesday
Afternoon – 1 mile brisk walk through my neighborhood (this usually takes me about 15-20 minutes to complete)
Wednesday
Rest day
Thursday
Friday
Afternoon – Rest
Saturday
Sunday
Rest day
Related Posts:
Thank you so much for checking out my tips on how to create a healthy workout routine even if you have a busy schedule! I hope these tips will be helpful, and if you have any tips on this subject definitely share them in the comments with me below this post! If you liked this post, you can always share it on Pinterest, and follow me on Instagram for lots of similar content 🙂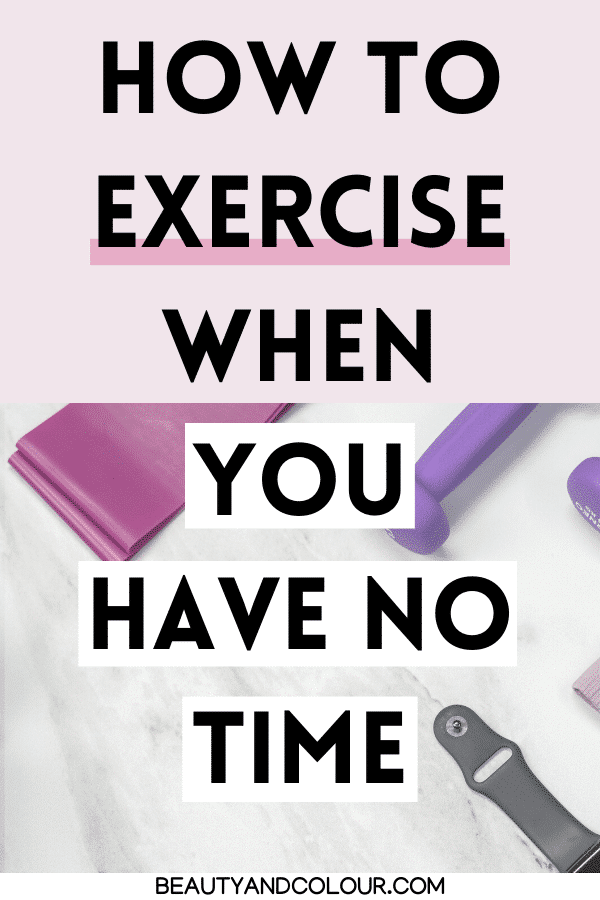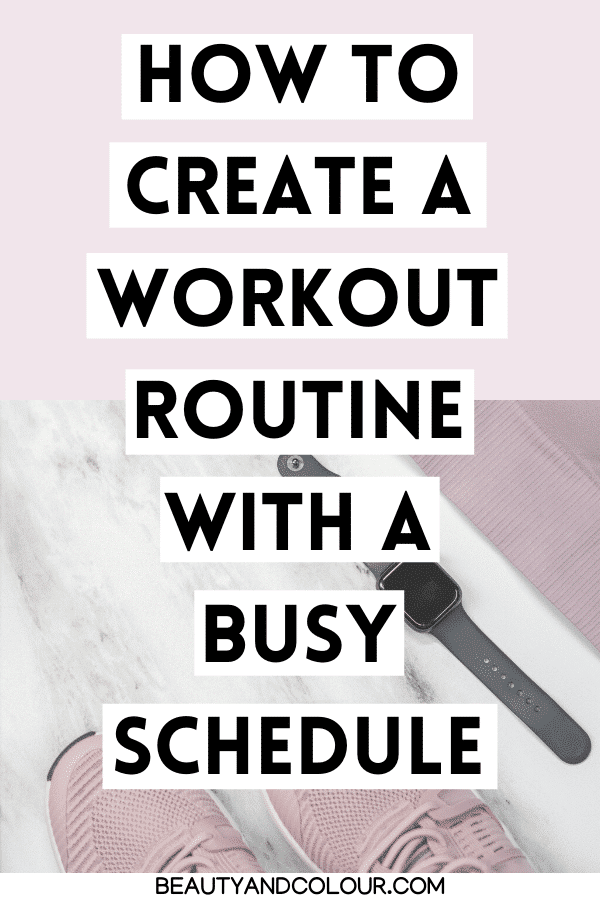 beauty beauty and colour blogger fashion health lifestyle plant based vegan wellness workout
Reader Interactions