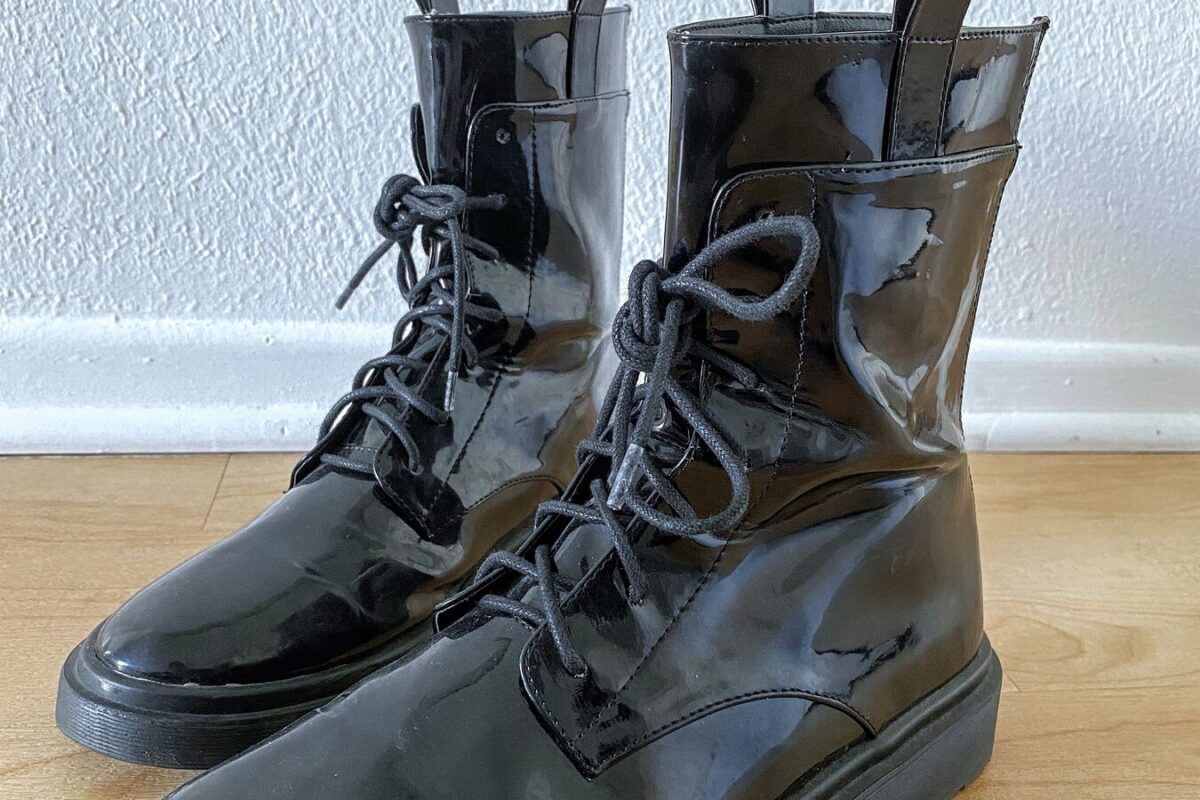 Vegan boots have definitely come a long way in the past few years, and now vegan leather is super realistic and high quality! There are some really good reasons to pick up a pair of vegan boots this fall, and I'll go into those reasons in more detail later on in the post.
But if you've been trying to find stylish and trendy vegan boots for the fall and winter months, this post is for you! I put together a comprehensive list of some of the best and really well known brands that make faux leather, vegan friendly shoes and boots for colder weather.
I have included a range of price options for all budgets, so there should be something for everyone in this post whatever you're looking for! These brands are all pretty easily accessible and carried by national retailers who ship nationwide as well.
There are a lot of amazing choices in this list that are perfect for fall and winter, or anytime of year that you want to make your outfit a little more edgy. I made sure to pick out the cutest and trendiest brands to include, so you basically can't go wrong with any of these boots!
Keep scrolling to see some of the trendiest and the best vegan boots of 2020!
DISCLOSURE: THIS POST CONTAINS AFFILIATE LINKS, WHICH MEANS THAT I GET A COMMISSION IF YOU DECIDE TO MAKE A PURCHASE THROUGH THESE LINKS, AT NO ADDITIONAL COST TO YOU.
Dr Martens is for sure one of the trendiest brands for boots, and they have an amazing vegan boot collection that is really similar to their regular collection. I linked some of my faves from Dr. Martens below for you to check out if you're interested!
I love wearing Docs with grungier outfits like band tees and ripped jeans. It's fun to style them with more feminine outfits too for a contrasted look. I think Docs are a classic and will never go out of style, so they're definitely something to invest in that will last you a really long time and that you can wear with almost anything.
Here are a couple of different pairs of cute vegan boots from Dr. Martens:
Nasty Gal is one of my favorite brands to find the best vegan boots ever because their designs are SO trendy and cute and they're also amazingly affordable! They always have a ton of sales, and they have so many vegan options on their site – not only for boots and shoes but also for clothing, bags and accessories as well.
Here are some of the cutest boots that Nasty Gal has on their site at the moment:
Matt & Nat is a Canadian all vegan accessory brand known for their bags and wallets, but they also have amazing outwear and shoe collections! They have really great corporate values which include encouraging their employees to volunteer as much as they can, and all of the lining inside their bags is made from 100% recycled plastic bottles.
Check out a couple of my favorite vegan boot options from Matt & Nat below:
This online store always has a ton of different stylish vegan boots and clothing as well. ASOS is also super affordable and I find their products to be really good quality for the price! They are definitely a really good trendy brand to look into for good vegan shoes and accessories too.
Check out some of my favorite vegan boot choices from ASOS below:
Call It Spring
Call It Spring is actually a Canadian company that has recently been expanding into a lot of different cities across the US, so you might have seen them in your local mall by now.
They make really trendy cute designs and their styles are really affordable as well! I love them because they committed to going fully vegan in 2019 and started phasing out all animal based leather and animal byproducts that they used to use in the past.
They even have an FAQ section on their website where they talk about why they decided to go vegan with their collections and the steps that they took to get there. Check out some of my favorite styles of vegan boots from their winter 2020 collection below:
Matisse shoes are super stylish and trendy, but take note that they design both vegan and animal based shoes when you're shopping (similar to Dr. Martens). I think it's great to support the vegan options from brands that still sell animal based product, because we truly do vote with our dollar and it's essentially like you're telling the company that you want more of the vegan option!
Here are some of my favorite vegan boots from Matisse:
If you're looking for luxury vegan boots, Stella McCartney is your go to! She uses vegan materials in her collections that really look like the real thing, and all of her styles are so cutting edge and gorgeous. The quality is insanely high and you wouldn't even be able to tell that she uses all vegan materials just by looking at her collection.
Also, Stella and her dad Paul are both longtime vegetarians who love animals which is so cool. She started her namesake label in 2001 and has even done a collaboration with Adidas to create cute activewear too!
Here are some of my favorite vegan boots from Stella McCartney's collection for fall and winter 2020:
Okay, so this last one obviously isn't a boot, BUT I had to include Adidas in this list because they recently created a VEGAN version of their famous superstar shoe! So, if you're looking for a cute new pair of sneakers then definitely go and check these out, especially if you used to love wearing Adidas before you went vegan.
Their new leather free superstar sneaker looks exactly like the original and I am genuinely SO excited that they decided to create this vegan collection! Check out the new superstar shoes from Adidas below:
Why Choose Vegan Boots?
Animal based leather, and factory farming in general, have been shown to be extremely detrimental to the environment and our water supply. The leather tanning process that is utilized creates toxic runoff that pollutes our water supply and endangers the health of our ecosystems and ourselves. Leather production is not sustainable and is a huge source of pollution in developing countries!
The best and most sustainable option as far as leather goes is plant based vegan leather – leather made from materials like pineapple or cactus! Plant based leather is easier to break down after it's been discarded, so it's always a better option than plastic based faux leather.
Vegan leather is also much more ethical than animal based leather. If you want to see why, just search for some slaughterhouse footage on YouTube and you'll understand exactly what I'm talking about. The leather industry is extremely cruel and all around horrific. Since there are so many better alternatives out there on the market now, there is honestly no need to choose animal based leather in 2020!
There are tons of brands who make vegan boots, bags and accessories using vegan leather and they look so comparable to the real thing. If you can do something good with what you're purchasing and vote for compassion and sustainability with your money, then why not do it?!
Overall, I would say that vegan boots have come so far over the last five or ten years and they've become a really great alternative to animal based leather, since there are so many awesome brands out there that make vegan boots look amazingly realistic and comparable to the traditional thing.
I think that there is honestly no need to use animal based leather in 2020 and I'm so glad that more people are starting to agree!
Related Posts:
Thank you so much for checking out this post on some of the best vegan boot options out there right now! Do you own anything from any of these brands yet, or are you planning on checking out their collections? Let me know in the comment section below, or if you have other vegan boot brands you know of that I didn't mention then let me know too! I'm always looking for new vegan friendly brands to support 🙂
Remember, if you liked this post, you can definitely share it on Pinterest, and be sure to check out my Instagram feed for tons of similar content!
And as always, stay healthy and safe! Until next time xx

beauty beauty and colour cruelty-free fashion faux leather healthy lifestyle style vegan vegan boot
Reader Interactions