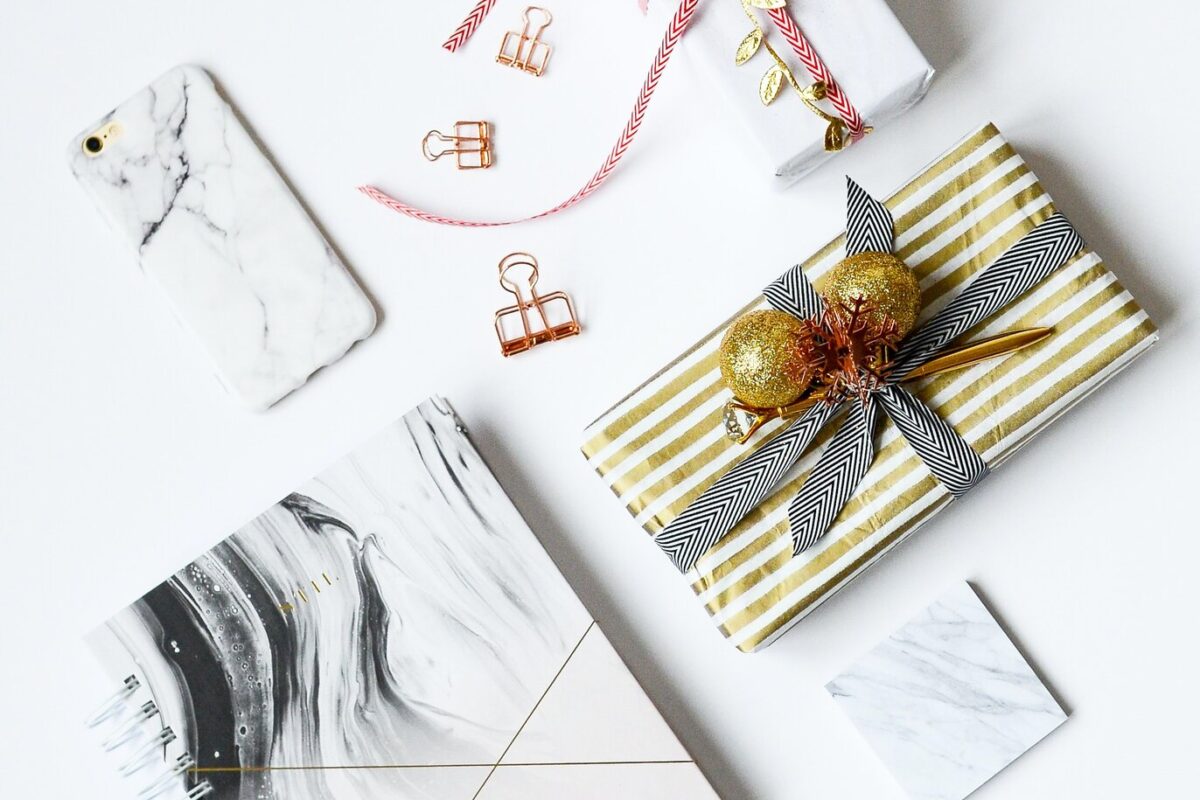 It's getting close now to the best time of year, and some people have already started their holiday shopping! To help you get started on tackling your Christmas shopping, this post is going to be a full guide to some of the best vegan Christmas gift ideas for anyone in your life who is making the transition to plant based or cruelty free.
I'm including a wide variety of categories and vegan Christmas gift ideas so that hopefully there's something for everyone on this list. Everything on this list has been verified as vegan, so you don't have to worry about double checking when you're on the product page!
Keep scrolling to see the best vegan Christmas gifts and ideas for 2021:
DISCLOSURE: THIS POST CONTAINS AFFILIATE LINKS, WHICH MEANS THAT I GET A COMMISSION IF YOU DECIDE TO MAKE A PURCHASE THROUGH THESE LINKS, AT NO ADDITIONAL COST TO YOU.
Beauty
Vegan beauty has a couple different components which can get a little confusing. For a makeup or beauty product to be considered completely vegan, it has to be both cruelty free (none of its ingredients were tested on animals in the product development process) and contain only vegan ingredients.
A lot of people don't know this, but there can be a large number of non vegan ingredients used in makeup products that you have to look out for, including literally crushed up bugs!
Ingredients like carmine, beeswax, and keratin would not be considered vegan and are red flags that you need to look out for because they are very commonly used in the beauty industry.
All of these beauty products are 100% vegan and would make great vegan Christmas gifts this year!
This super popular supplement brand has lots of vegan products, including this little duo set of their amazing Hair Sweet Hair vitamins which contain ingredients like biotin and zinc for healthy, shiny hair that grows long more quickly.
This set from Drunk Elephant comes with a ton of their new body wash and hair care products! You also get a hair comb, hair ties, a body brush and everything comes in the cutest little caddy, so it's also a really great gift for college students living in dorms.
This set comes with a vitamin C serum, a moisturizing lip butter and their super popular Jet Lag mask! Summer Fridays is big on Instagram and aesthetic, minimalistic packaging, so this one would be for the girls who are into that style! Their products are also great quality and very highly rated on Sephora's site.
A cute new holiday gift set from Tatcha that includes six different mini products from the brand! The set features their cleansing oil, a moisturizer, and a serum among other things. This is a really good value and a chance to try SIX of their best products all at once!
Olaplex is one of the best hair care brands out there right now, and this kit lets you try their shampoo, conditioner, and a couple of other products too! This brand is recommended by so many hairstylists because of its quality, and their products have amazing ratings on Sephora's website!
This gorgeous cruelty free fragrance from Ouai is a newer product from this brand, and it's gorgeous! Any girl would be excited about receiving this as a gift – it comes in minimalistic white packaging and smells amazing. The fragrance has floral notes of rose, peony, freesia, and jasmine, and light notes of sandalwood and cedar wood.
This is a great lip care set that comes with a scrub, a lip mask and a hydrating lip therapy for a really reasonable price! This would be a really cute stocking stuffer type of gift.
This cute set from Pixi Beauty comes with three of their most popular products in mini versions that are perfect for traveling! It includes three of their bestsellers: Glow Mud Cleanser, Glow Mud Mask, and Glow Tonic for radiant and beautiful skin. This would make such a cute vegan Christmas gift or stocking stuffer.
This is a skincare brand with amazing, high quality vegan friendly products, and the set comes with a serum, a moisturizer and an eye cream! It's a perfect vegan Christmas gift idea that works well for all skin types.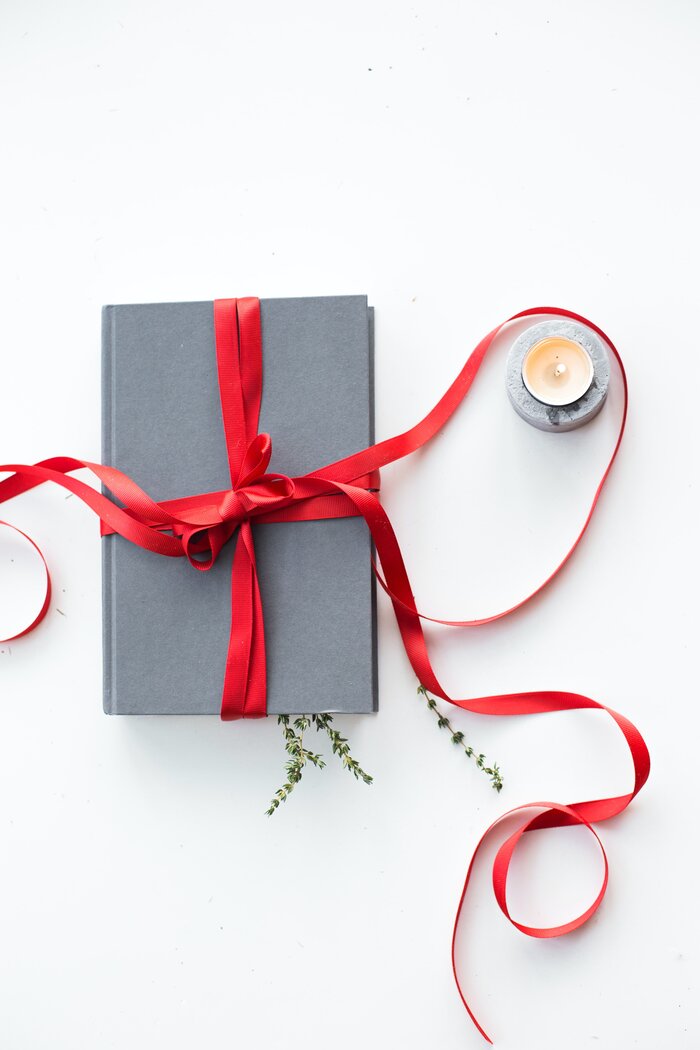 Fashion
Finding fashion related vegan Christmas gifts is a little more straightforward, since so many people know to avoid leather, fur, and any other type of animal skin. However, a few other animal based materials in fashion that would not be considered vegan are silk (sourced from worms), cashmere, and wool. Check out these trendy fashion pieces that would make amazing vegan Christmas gifts!
Alo is a sweatshop free and eco conscious brand that a lot of vegans would love. Their designs are simple but super cute and great for everyday wear, even if you're just running errands or staying at home. The Effortless hoodie is so comfy and the perfect thing to wear around the house during the cold winter months!
This bag from Stella McCartney is so gorgeous and it's the perfect size as well. The crochet is such a beautiful neutral color and it has gold hardware and detailing. Stella McCartney is such a great brand for girls who are vegan since she uses beautiful high quality fabrics and materials that don't harm animals!
This cute makeup bag from the luxury shopping site Net-A-Porter is super affordable and perfect to use as an everyday makeup bag. It's a great vegan Christmas gift idea for a makeup lover or traveler!
This collection from an Instagram fashion blogger just launched at Revolve and has a few adorable vegan leather pieces that would make such a great Christmas gift! Check out the shirt and look around the site to see what else she has that someone you love might like 🙂
No vegan Christmas gift ideas list would be complete without a cozy pajama set! These pjs from Revolve are super cute, cozy, and come in the prettiest sky blue color. They're perfect for lounging around the house and watching Christmas movies all day during your time off work.
These vegan leather leggings from Paige denim would make the cutest vegan Christmas gift for any girl you're shopping for that loves the look of leather but doesn't wear the real thing! They look so realistic and they're super flattering.
I'm a huge fan of Alo leggings, and Alo Yoga in general. Their stuff is so high quality and super flattering, and definitely worth it. Their leggings are obviously great for yoga or any type of workout, but they're also really good for running errands or just having a day at home to get things done and clean up your space.
This pair is a really pretty beige color and will go with so many things!
Dr. Martens would make an amazing vegan Christmas gift for that super stylish girl you have in your life! These shoes are so cute and make any outfit instantly edgier and more stylish.
The quality is also amazing and these should last years!
Fitness
These fitness related vegan Christmas gift ideas are super sleek and high quality items that anyone would be stoked to receive. This fitness gift guide is free from leather and all other typical animal derived materials that are commonly found in fitness and workout products!
These are everywhere right now, and if you're familiar with the "that" girl trend on TikTok and Youtube, I'm sure you've seen them at least once! They're the most aesthetic weights to use on your wrists or ankles while working out to really elevate your entire workout and make your muscles burn.
This could easily be the best quality and most gorgeous yoga mat ever! It's all black and super cute; made from non toxic rubber and has an antimicrobial surface which comes in really clutch for hot yoga especially. It's also non-slip and rolls up really thinly, so it's lightweight and perfect for any yoga enthusiast you might be shopping for. I had to add this mat to my vegan Christmas gift idea guide, since yoga mats or the mat straps can sometimes contain leather and this one is completely vegan friendly!
So this is definitely an investment, but if you're shopping for someone who's super into health and fitness then I would say it's well worth it. This is an amazing workout mirror that allows you to work out from the comfort of your own home, and it also has tech features like Bluetooth connectivity so you're able to monitor your heart rate and other vital health stats.
Books
This vegan Christmas gift guide would NOT be complete without a book section! Here is a list of amazing vegan cookbooks, vegan and cruelty free beauty and style books, and other aspirational books about living a plant based lifestyle that any vegan would love to read and use as beautiful coffee table decor.
This is a gorgeous cookbook that would make an amazing coffee table book because it's so aesthetically pleasing! The recipes are super healthy and use five ingredients or less. This book is perfect for anyone in your life who is trying to eat healthier/more plant based and get more veggies into their diet!
Lifestyle
In this category I'm including vegan Christmas gifts that are assorted lifestyle products, like cute house decor and accessories!
Coin necklaces are really trendy right now, and this one from Gorjana is adorable! It's embossed with feathers and it's just super cute and dainty.
This clear acrylic makeup organizer from Sephora is perfect for any makeup lovers you know! It's super stylish and it fits a ton of stuff, and for acrylic the price is actually really reasonable. The quality of this is so good and it's definitely going to last over time.
This cute candle is would make such a pretty addition to a loved one's living room or bedside table! It's white and gold so it's super aesthetic and minimalistic, and the scent is amazing as well.
This suitcase from Shay Mitchell's line Beis is so adorable, it comes in the cutest color and it is super durable and sturdy. The cool thing about it is it actually has an indicator that lets you know when you've reached the 50 pound weight limit!
This is such a perfect vegan Christmas gift for the traveler in your life!
This is the perfect vegan Christmas gift because it's a watch that doesn't have the typical leather band – it has a really cute two tone gold and rose gold chain band instead. Click here to check it out, it's a gorgeous watch!
Gorjana makes stunning high quality jewelry and any girl who likes jewelry would love a piece like this from such a trendy and stylish brand! It's a cute little crescent moon on a gold plated chain.
Related Posts:
Thank you so much for checking out my vegan Christmas gift ideas guide! Have you tried any of these products before, or are you planning to now? Let me know in the comment section down below, and if you have any products you think I should add to the list that I didn't mention then let me know too!
As always, you can definitely share this post on Pinterest if you liked it, and be sure to check out my Instagram feed for tons of similar content too 🙂
Stay healthy and safe out there xx

beauty beauty and colour christmas cruelty-free fashion gift guide healthy holiday lifestyle plant based vegan
Reader Interactions