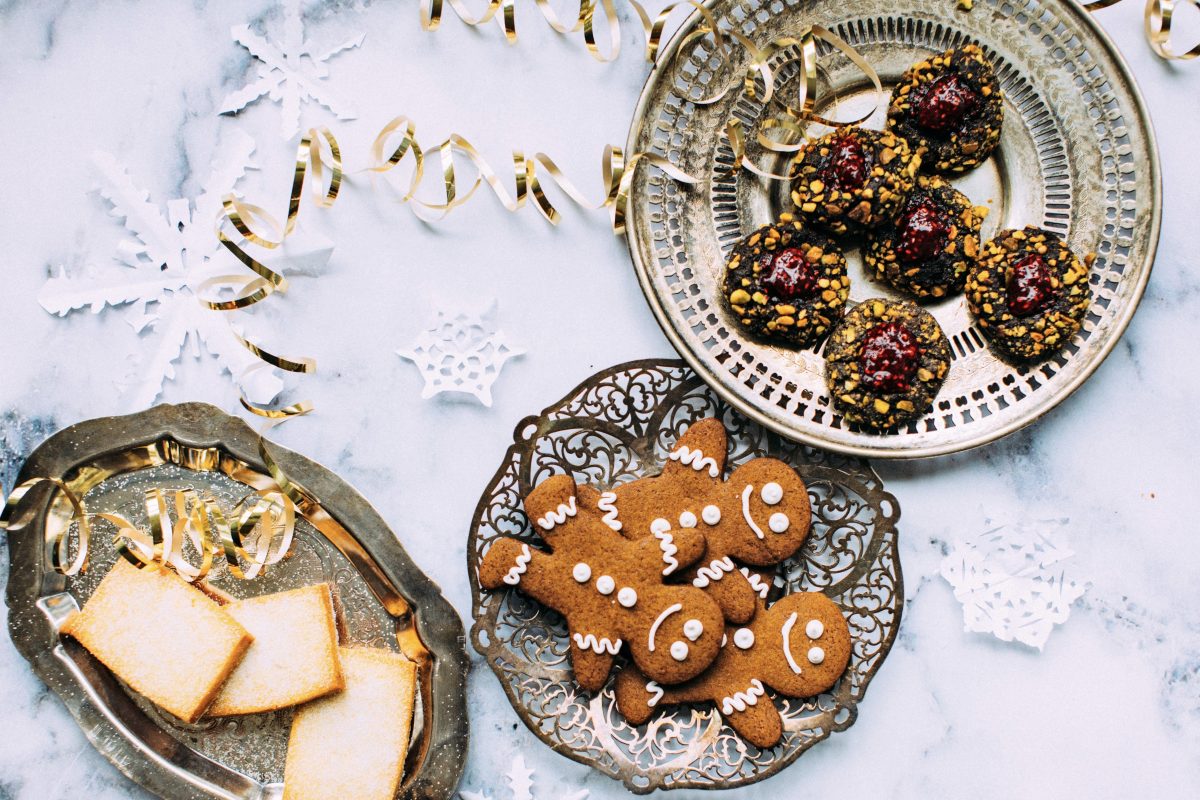 Lately I've been seeing so many awesome vegan Christmas dessert recipes that I wanted to do a roundup post of the ones that are the most delicious and easy to make! I love baking desserts at home – and I especially love baking during the holidays. Something about the oven warming up the house and putting delicious smells everywhere!
DISCLOSURE: This post contains affiliate links, which means that I get a commission if you decide to make a purchase through these links, at no additional cost to you.
You can bookmark this post if you want easy access to this list of easy to make Christmas dessert recipes that you can't even tell are vegan!
OR if you wanted to just skim over this post and see what catches your attention but you prefer to follow something that's physically in front of you while baking, I highly recommend you check out this resource – it's my favorite thing right now!
All of these recipes are pretty much guaranteed to be a success at your next Christmas party or dinner, so pick your favorite and make it for your family and friends! 🙂
So here are the best vegan Christmas dessert recipes that I've found this year:
14. Christmas Cake by The Queen Of Delicious
Just throw some red and green sprinkles on these and you're good to go!
Make sure to use your favorite brand of vegan marshmallows in this 🙂
Related Posts:
Thank you for reading this roundup post of the best and most delicious vegan Christmas dessert recipes! If you liked it, you can share it on Pinterest: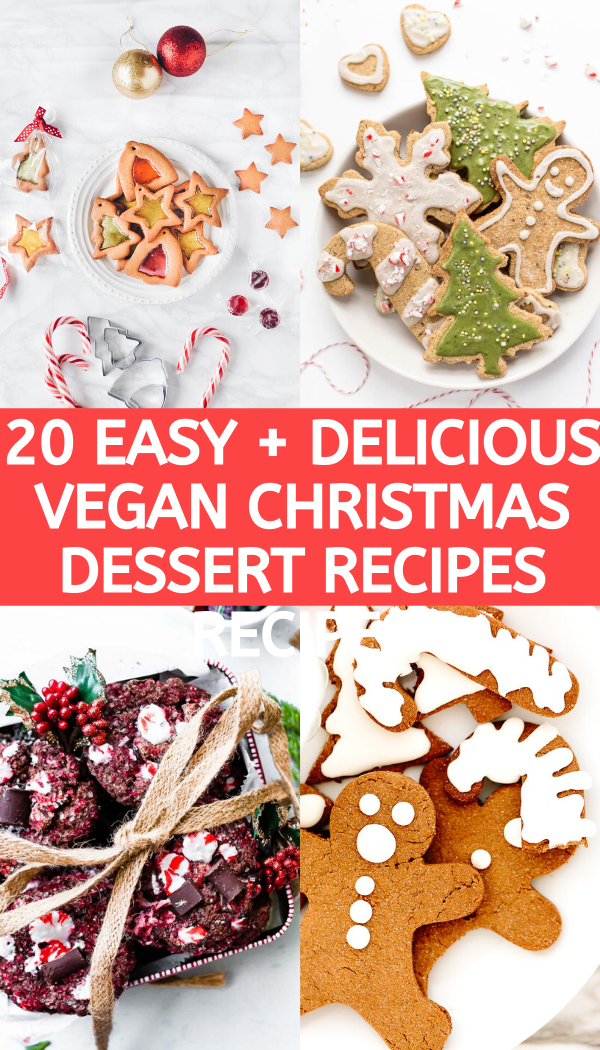 beauty and colour christmas cookies dessert holidays recipe vegan
Reader Interactions