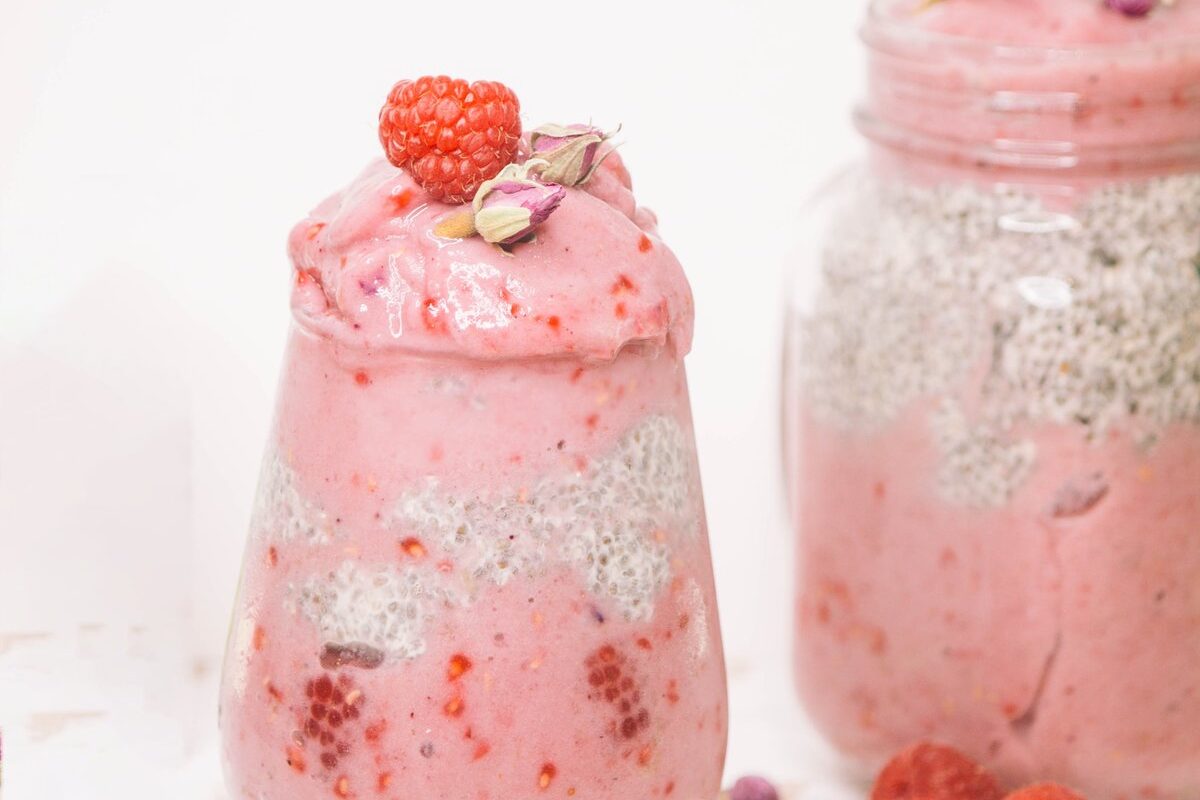 We're at the tail end of summer 2020, but the warm and beautiful weather is still going strong out there! So today I have a list of 20 delicious vegan banana ice cream recipes that will cool you off on a hot summer day 🙂
Banana ice cream is such a perfect sweet summer treat because it's made from a very small number of ingredients that are super clean and good for you. All it really involves is bananas and dairy free milk, but you can mix it up and use the base to create a ton of different flavors using all kinds of ingredients, add ons and toppings.
The concept is basically this: you take a few bananas and cut them up into about one inch pieces, or "coins", freeze them for 6+ hours, then thaw them out a little bit and put them in the blender along with a tiny bit of your favorite plant based milk. The result is literally just like ice cream, but it's a super clean and healthy vegan version that leaves you with absolutely no bloating or stomach issues, so it's win win!

Delicious Vegan Banana Ice Cream Recipes:
This is the recipe that I developed and use for just everyday basic banana ice cream with no added flavor. It's still super yummy on its own without anything extra added in, and it serves as a good base to add a ton of different toppings to to make it even more fun!
I recommend trying this out first and learning to master the consistency before making any of the other recipes on this list.
This yummy chocolate banana ice cream recipe from Eating Bird Food has cacao powder to make it super rich and decadent, and almond butter to make it even more creamy! This recipe goes really well with some regular chocolate chips on top, or some cacao nibs for a healthier sweet topping.
This one is definitely for mint lovers! It's super healthy, with spirulina and peppermint extract giving it its color and mint flavor. You can also add coconut cream to this recipe for a little bit of a richer taste, although banana ice cream just on its own is already super rich and creamy!
Here's a classic strawberry banana ice cream flavor from Well + Good that you have to try. You can add protein powder to this for even more nutritional value, or just have it as is for a sweet vegan treat!
This one from The Melrose Family has walnuts for a dosage of fiber and healthy fats, as well as a little bit of extra protein! You could add some shaved coconut to this recipe as a topping and it would go great with the walnuts.
This recipe uses vanilla extract for a little bit of extra sweetness, and a touch of sea salt and cinnamon for the tiniest little bit of spice!
One of my all time favorite newspapers to read came out with this rocky road vegan banana ice cream recipe and it's 10/10 super delicious. It has Medjool dates, which I think really help to make it unique and different from your typical ice cream flavors.
This recipe has five different flavors to make it a rainbow style ice cream, but they're completely natural since they're all made from fruit!
Another delicious peanut buttery flavor, but this one has cacao nibs for your chocolate fix 🙂 Wallflower Kitchen also has a ton of other amazing recipes, so I would recommend looking around the whole site for a while to find some good stuff!
Here's another cookie dough inspired one with a different twist than the recipe above. It uses chickpeas (don't knock it until you've tried it!)
This one is just your classic fruit flavor, but who doesn't love blueberries? The two ingredients are literally only bananas and blueberries, but like all vegan banana ice cream recipes, you can always add some dairy free milk depending on the consistency you want.
This uses pineapple, mango, and coconut milk, and it tastes like a Dole whip! Definitely try this one out if you like a fruity sorbet type of ice cream or just want something sweet and tropical.
Related Posts:
Thank you so much for checking out my list of some of the best vegan banana ice cream recipes out there that I've tried! Are you planning on making any of these recipes for yourself at home? Let me know which one you think sounds the best in the comment section below 🙂
As always, if you liked this post, you can always share it on Pinterest, and please feel free to check out my Instagram feed if you want to see tons of similar content xx
banana ice cream beauty beauty and colour dairy free fashion healthy lifestyle nice cream plant based vegan
Reader Interactions