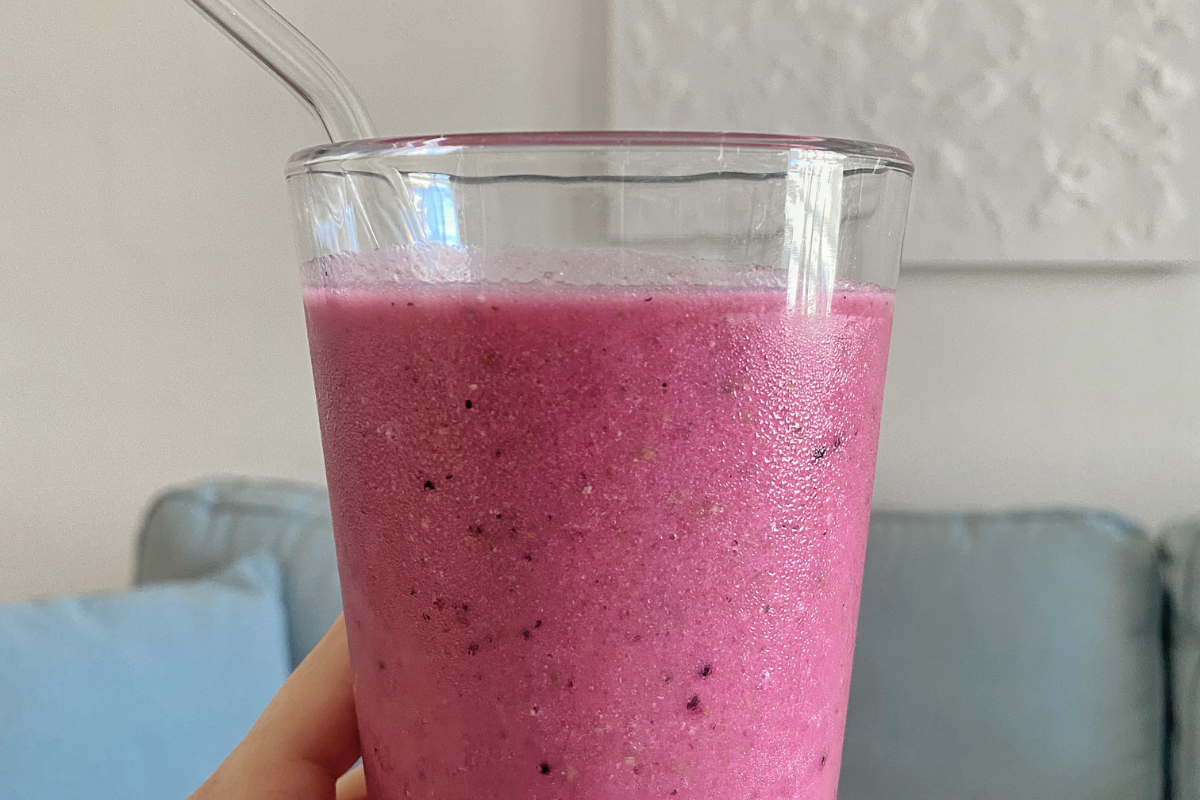 Since it's summer, and there's nothing more refreshing than an ice cold fruit smoothie on a hot day, I thought I would share with you guys my favorite superfood strawberry smoothie recipe that tastes delicious and is so good for you too!
DISCLOSURE: THIS POST CONTAINS AFFILIATE LINKS, WHICH MEANS THAT I GET A COMMISSION IF YOU DECIDE TO MAKE A PURCHASE THROUGH THESE LINKS, AT NO ADDITIONAL COST TO YOU.
This smoothie is so sweet and delicious, it almost tastes like a strawberry milkshake (but with a tropical flavor if you use the superfood powder I recommend!) – but it's made from fruit, and is dairy free and vegan so you get all of the taste with none of the bloating!
I am labeling it a superfood smoothie because I've been using this amazing raw beauty superfood powder from Hum Nutrition. I've been using this powder for a month and have noticed an improvement in my complexion, specifically in the evenness of my skin and it looks a little more glowy too!
The powder contains adaptogens, probiotics, antioxidants and enzymes that all work together to potentially increase your energy levels, improve your skin, hair and nails, and even help to speed up your metabolism!
I would say a superfood powder like this is an amazing addition to a regular smoothie because of all of the added benefits listed above. If you happen to pick one up, the key is to commit to using it regularly and if you do that, you should start to notice a difference after about a week and a half, and a significant difference after the one month mark.
Again, this superfood beauty powder from Hum Nutrition has worked really well for me and is super highly rated and reviewed by a ton of people! I highly recommend it, or any vegan supplement from Hum!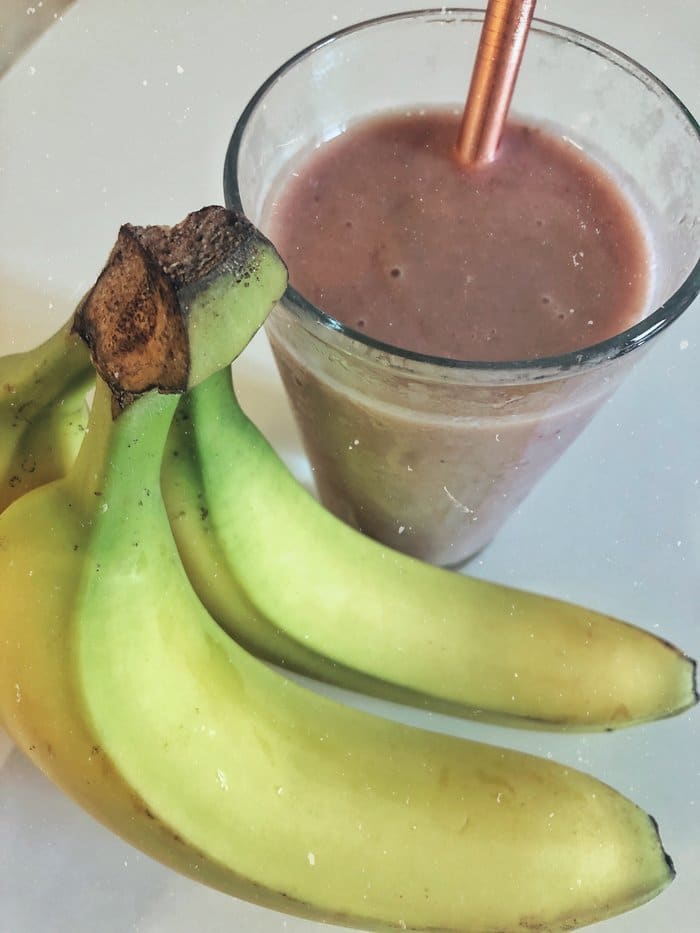 Onto the smoothie recipe:
Ingredients
One large organic banana

Handful of organic strawberries (exactly how many you use is up to you, and depends on how strong of a strawberry flavor you want. I use about 7 or 8 strawberries in mine)

Half cup of your favorite plant based milk
How To Prepare
Take the banana, remove it from its peel, and cut it up lengthwise into about five or six pieces. Place the pieces in a small storage container and freeze for 4+ hours.

Grab your blender and pour in the half cup of your choice of dairy free milk.

Next, put in your frozen banana pieces and start to blend.

When you've successfully blended the banana and the milk together, it's time to start adding in your strawberries. Throw them in about three at a time so that you're not straining the blender.

Finally, after you've blended in all the strawberries, add in your tablespoon of your superfood beauty powder and make sure to blend fully. If at this step you find that the consistency is too thick for your liking, you can go ahead and add in a little bit more milk at a time to find the right consistency for you.

Pour into a glass and enjoy!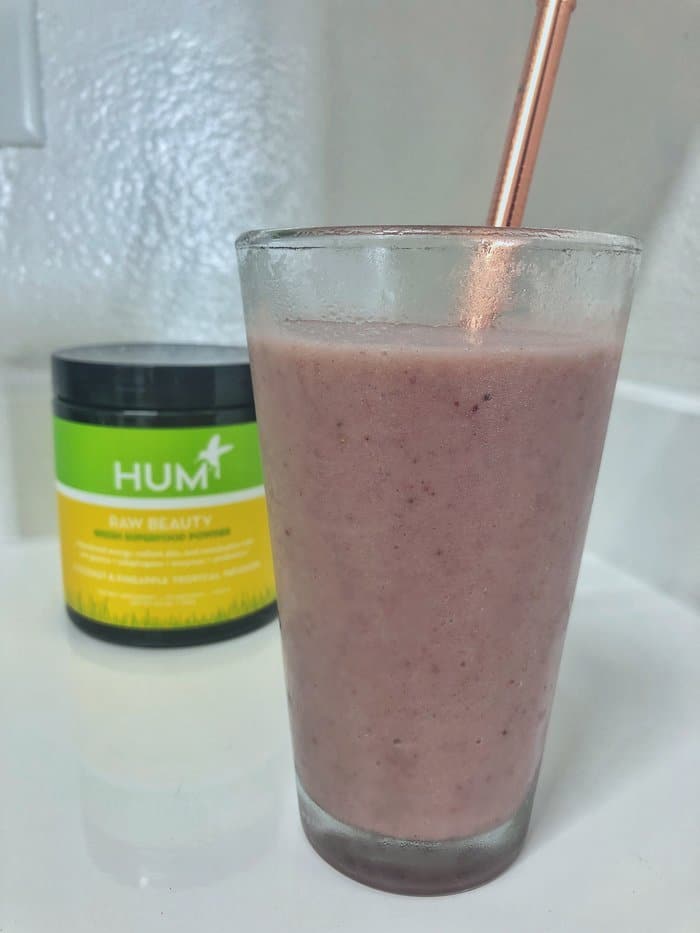 Related Posts:
Thank you so much for checking out my superfood strawberry smoothie recipe! If you liked this post, you can always share it on Pinterest, or follow me on Instagram for tons of similar content.
Stay safe and healthy, and talk soon xx
beauty beauty and colour dairy free fashion healthy lifestyle plant based recipe smoothie superfood vegan
Reader Interactions