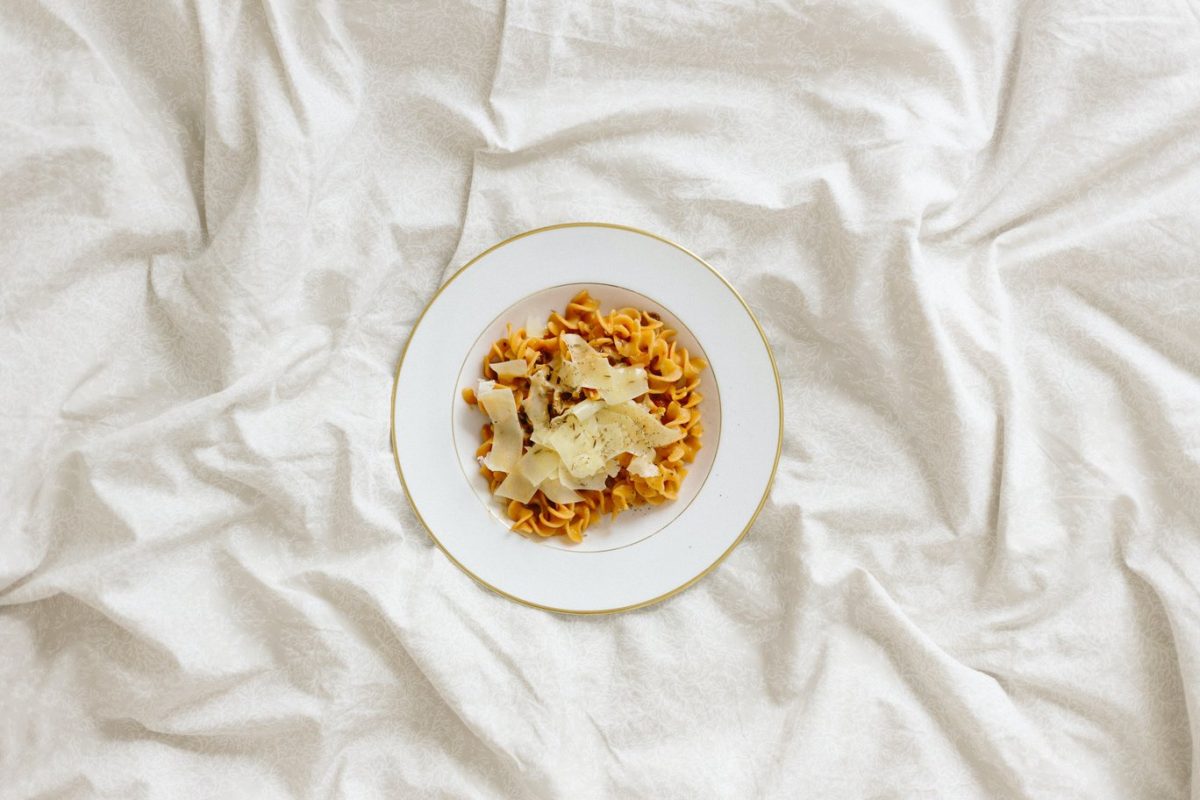 Since times have been really stressful and chaotic lately, we can tend to let our healthy diets and lifestyles go a little bit and start to indulge in super unhealthy food. This can lead to what a lot of people are jokingly calling "the quarantine fifteen", AKA gaining 15 pounds from staying at home all the time and having more time to sit around and snack! So I figured now would be a good time to post some vegan recipes that are great for gut health – these foods can help to heal some of the slight imbalances that have occurred in your gut from consuming too many unhealthy foods like animal products and processed sugar.
DISCLOSURE: THIS POST CONTAINS AFFILIATE LINKS, WHICH MEANS THAT I GET A COMMISSION IF YOU DECIDE TO MAKE A PURCHASE THROUGH THESE LINKS, AT NO ADDITIONAL COST TO YOU.
If your gut is unhealthy and not properly balanced, you can start to experience all kinds of negative effects, like chronic fatigue, skin problems, weight gain, and more. So you definitely want to keep it in the best shape possible in order to be able to look and feel your best both internally and externally. There are a lot of awesome supplements out there that can help fix this pretty quickly (click here to check out the best gut balancing supplement I've found so far), but there are also tons of things you can do on your own to heal your gut that might take a little more time.
So with all that being said, I want to start off by first listing out some amazing plant based ingredients for gut health so you have a better understanding of what to keep in your kitchen.
Plant Based Healthy Gut Ingredients
Apple Cider Vinegar
Apple cider vinegar helps to reduce inflammation in your gut! It can also help with increasing the acidity levels in your stomach so that you can break down and digest food a lot easier. This is a big reason why some people literally take shots of it when they first wake up in the morning, and before/after a big meal.
Garlic
Garlic is actually a prebiotic food, which means that it helps the good bacteria in your gut grow and flourish. That is exactly what we want to happen! The less you can cook your garlic the better – ideally you consume it raw for the most benefits.
Fermented Foods
This group includes foods like sauerkraut, kimchi, miso, and coconut based yogurts. These foods help to improve your microbiome, and increase the amount of good bacteria in your system!
Before we get into some healthy vegan recipes, I have a few tips on how to improve your gut health naturally as well:
Find a good probiotic and/or prebiotic supplement (this brand makes the best one I've tried so far, AND it's a combo supplement that contains both prebiotics and probiotics)

Eliminate or significantly reduce food groups like dairy, red meat, eggs, and refined sugar, as these cause tons of inflammation and wreak havoc on your gut (check out my post on how to eat more plant based if you're in need of some ideas on what to eat instead)

Try to reduce your stress levels as much as you can, since stress is another big cause of inflammation in the body

Exercise and move around more

Eat a highly balanced and mostly plant based diet filled with lots of dark leafy greens and fiber, other vegetables and fruits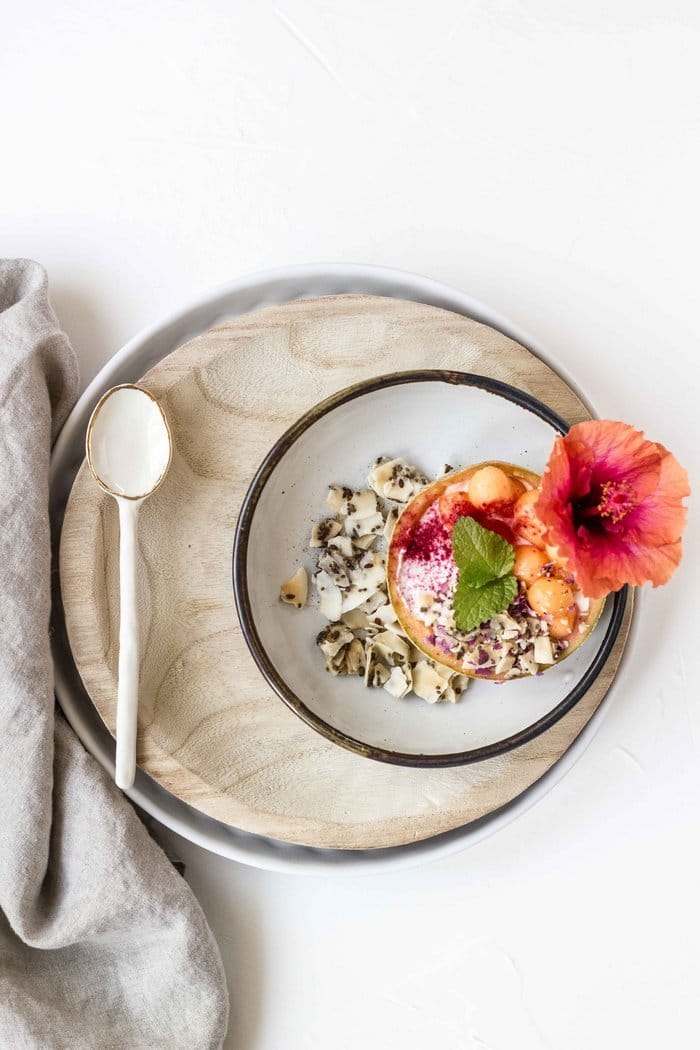 Now here are some amazing clean and healthy vegan recipes that can help improve your gut health:
Vegan Recipes For A Healthy Gut
This is such an amazing option from the Wallflower Kitchen because it proves that you do NOT need an animal based "bone broth" to support gut health (animal based products actually are literally the worst possible thing for your gut, but that's another story).
Aimee talks about how all of the important minerals that people drink bone broth for, like calcium and potassium, can be easily found in plant based/vegan alternatives like this recipe! And actually, the plant based sources can be way higher quality than animal based sources.
This is full of gut healing ingredients, and it is super hearty and will fill you up with solid, clean nutrition. Just a few of the amazing ingredients for gut health in this vegan recipe are sauerkraut, spinach, and pickles!
This chickpea curry has tons of garlic in it, as well as other gut healing ingredients like spinach! It is pretty easy to make, and a chickpea curry is so classic and always delicious.
This is a fermented drink with anti bacterial properties that can definitely help heal your gut and are great for you overall. Coconut milk kefir fights inflammation to restore your gut health.
You honestly really cannot go wrong with a recipe from the Minimalist Baker. Everything of hers that I've tried making so far has been so delicious!
This probiotic cheese contains several gut healing ingredients like garlic and cashews!
The flavor of this smoothie is so good, and the coconut yogurt makes the consistency of it super thick and creamy!
This vegan smoothie recipe will help with digestion and improving your gut health if you drink it a few times a week.
Everyone loves pancakes, right?! This recipe from Detoxinista is clean and healthy, as well as gluten free!
This soup recipe contains both miso and garlic, two super strong probiotic ingredients for good gut health! It also has the sweet and sour combo that is so good.
Related Posts:
Thank you so much for checking out this collection of the best vegan recipes for gut health! Do you have any tips on improving gut health that I didn't mention here? Let me know in the comment section below! And if you liked this post, you can definitely share it on Pinterest, or follow me on Instagram for lots of similar content 🙂
Stay safe and healthy out there xx
beauty beauty and colour blogger fashion healthy lifestyle plant based vegan
Reader Interactions