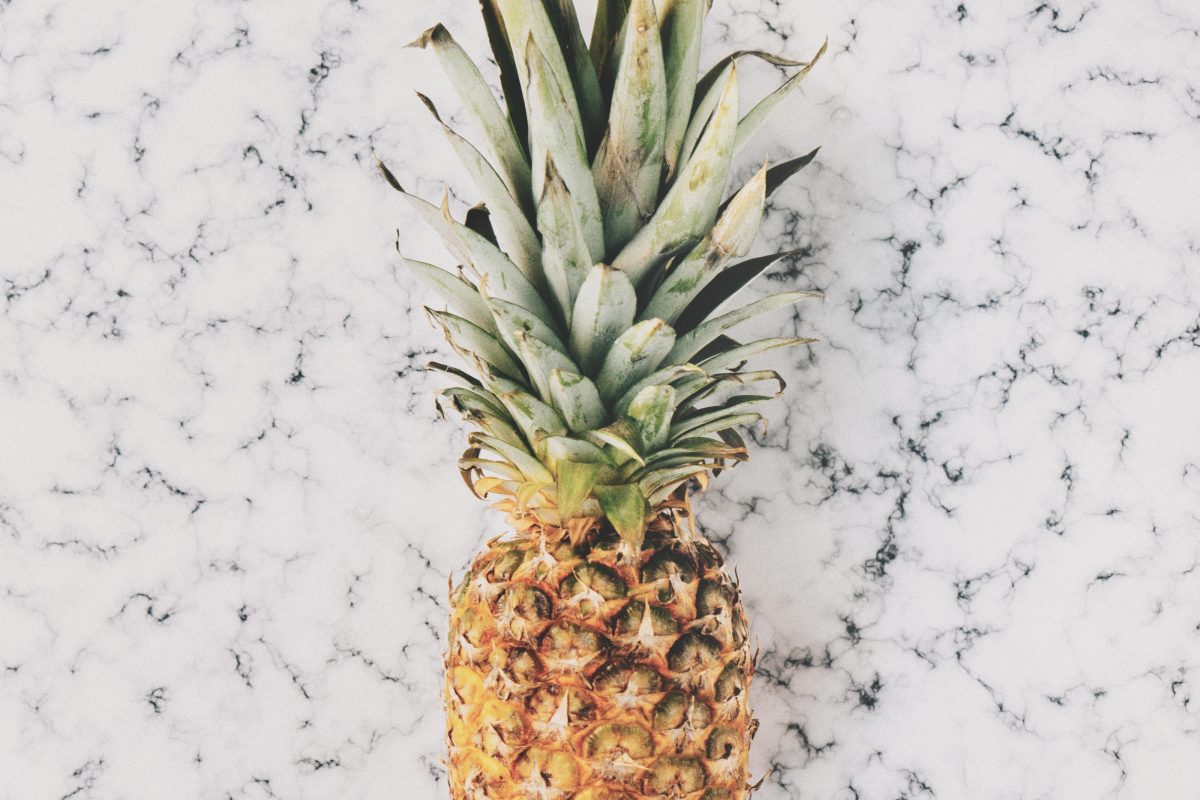 Since we're all spending a lot more time inside our homes than normal, and also being advised to stock up on essentials during this coronavirus quarantine period, I thought that now would be the perfect time to share my plant based grocery essentials that I try to always keep stocked in my apartment.
In addition to making sure you have a good amount of these healthy plant based foods in your home, now is also a great time to make sure your cupboards and fridge are super organized and that everything in them is still good and not expired.
You of course definitely don't have to have every single one of these in your house at any given time, but this is just a comprehensive list for you to work with when you're shopping!
Keep scrolling for my list of plant based grocery essentials to have in your house during quarantine!
Refrigerated Foods
Your favorite plant milk

Your favorite vegan yogurt

Vegan cheese

Tofu

Vegetable stock

Hummus

Your favorite vegan yogurt
Fresh Produce
Bananas

Apples

Blueberries

Strawberries

Spinach

Kale

Garlic

Watermelon

Grapefruit

Oranges

Pears

Carrots

Lettuce

Celery

Avocado

Cucumbers

Broccoli
Frozen Fruits and Veggies
Mango

Raspberries

Peas

Corn

Cherries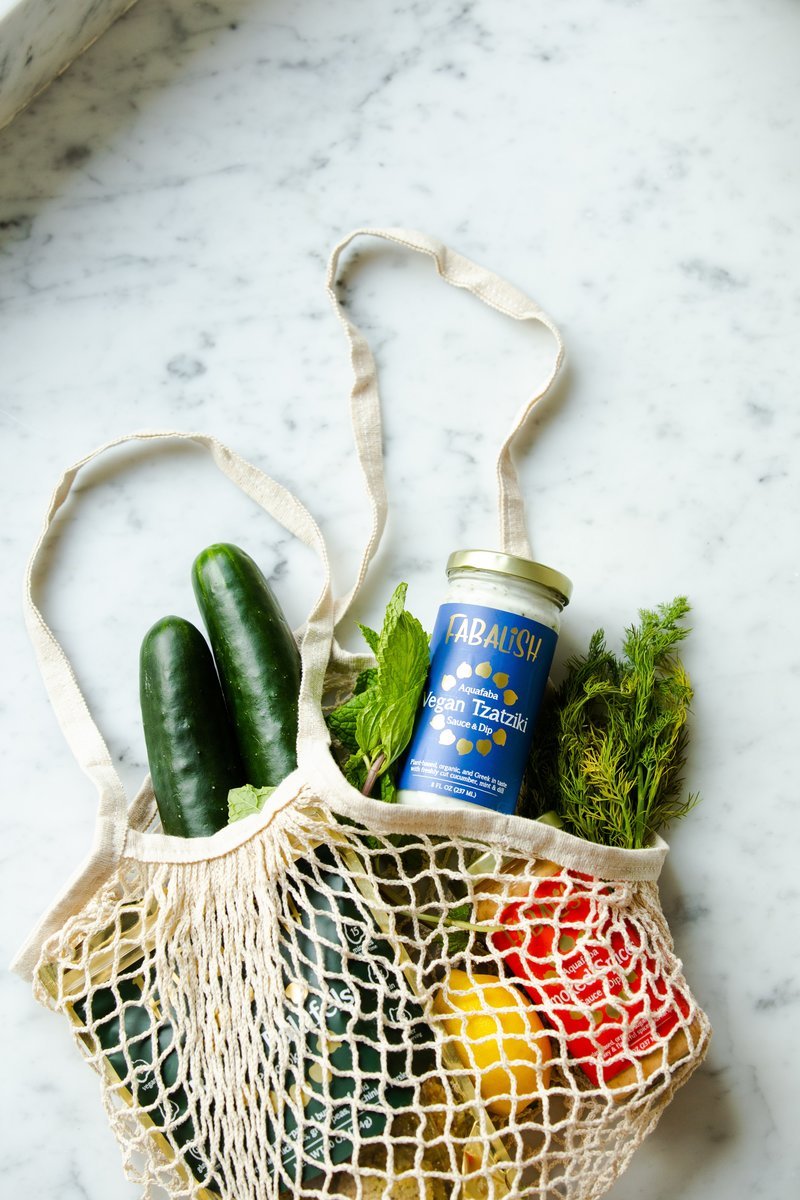 Starches
Bread

Potatoes

Flour

Pasta
Dry Packaged Goods
Crackers

Cookies

Cereal

Granola bars

Nutritional yeast

Grains (rice, quinoa, oats, buckwheat, etc)

Beans (lentils, chickpeas, black beans, kidney beans, red beans, etc)

Nuts and seeds (peanuts, walnuts, almonds, cashews, pecans, hazelnuts, pumpkin seeds, flax seeds, chia seeds, etc)
Condiments
Ketchup

Mustard

Vegan butter or margarine

Tahini

Vinegar

Salsa

Vegan mayo
Related Posts:
Keep these vegan foods stocked in your cupboards and fridge and you can lessen your anxiety about this coronavirus situation! The best thing to do for yourself right now during these challenging times is to eat really healthy and primarily vegan – think lots of vegetables and fruits so you can strengthen your immune system as much as possible.
Also keep in mind that it's always best to be well prepared, but remember not to take more than you reasonably need for the next month or so – in times like these we need to be considerate towards others and not hoard beyond what we actually will use.
Thank you for checking out my list of plant based grocery essentials for this time in quarantine! Was there anything I missed that you would add to this list? Let me know in the comment section below, and if you found this helpful I would be so appreciative if you could share it on Pinterest to help other people as well! You can also follow me on Instagram if you want to 🙂 Stay safe and healthy out there xx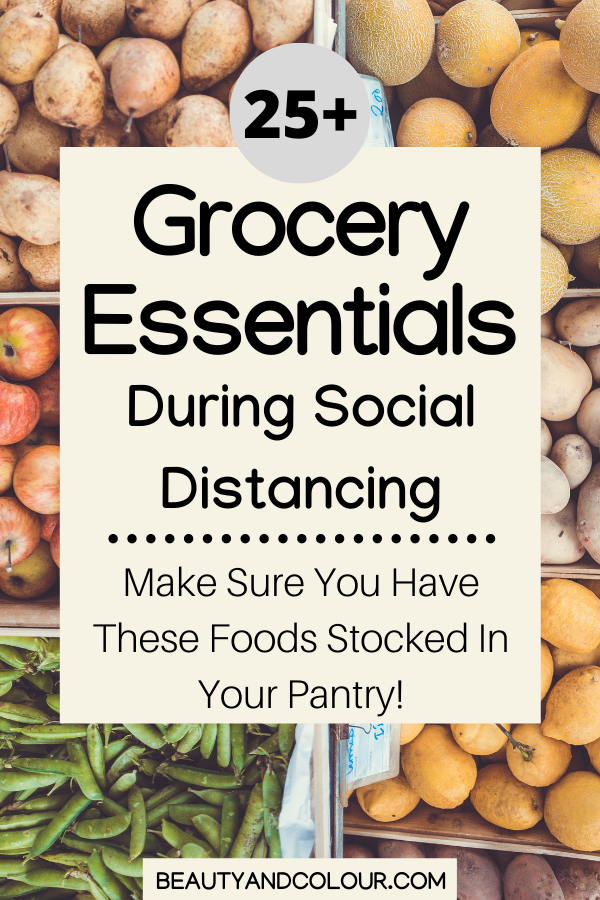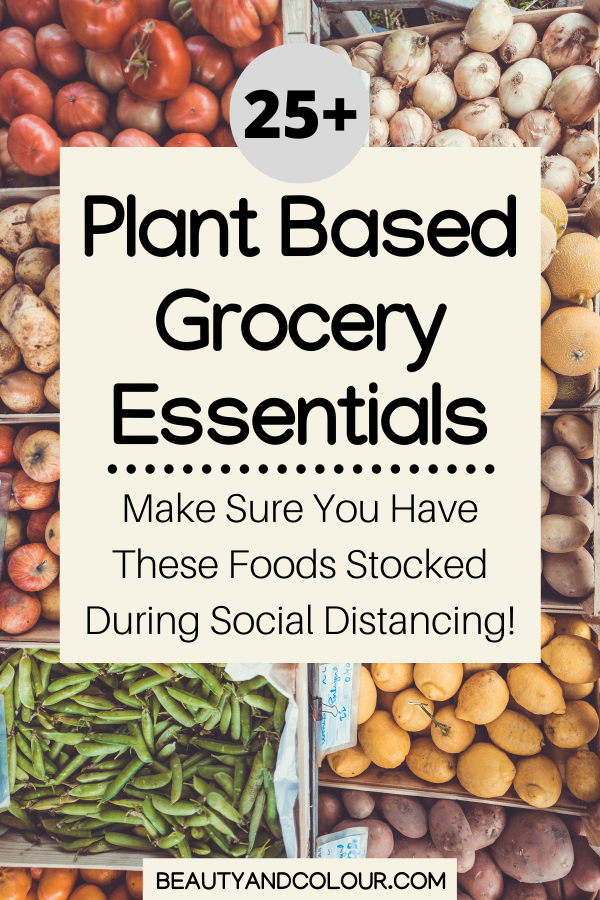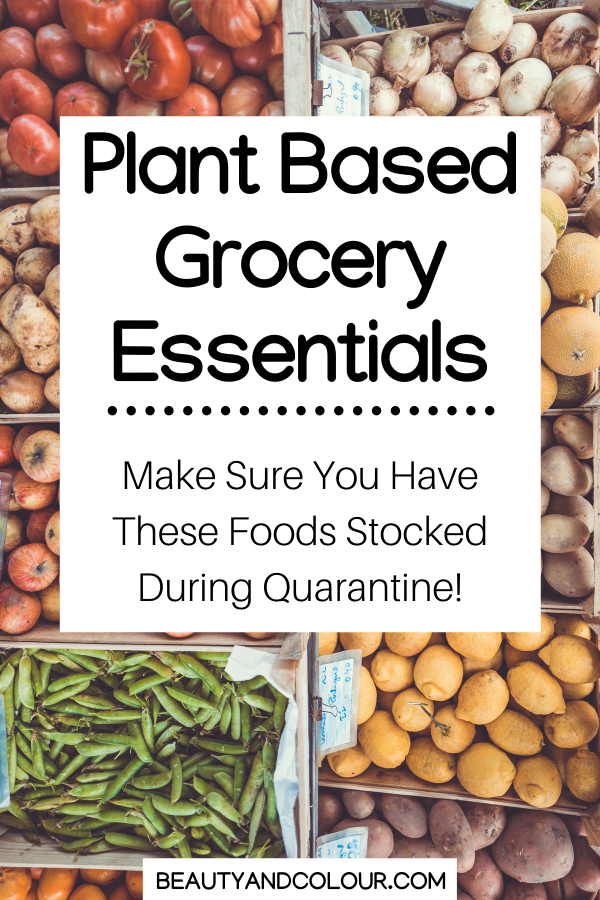 beauty and colour blogger coronavirus essentials grocery list plant based quarantine vegan
Reader Interactions