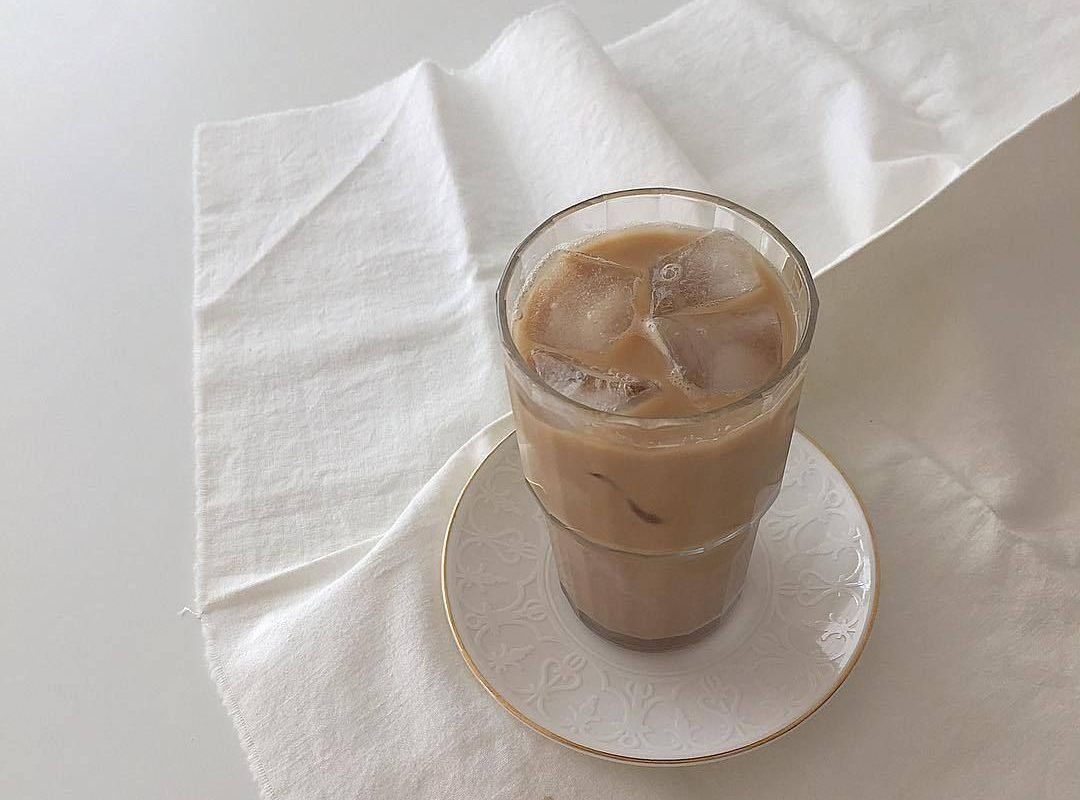 Since the social distancing and quarantine period has been extended in most places, I thought I would share my healthy morning routine that sets me up for a productive and successful day at home. I find that whenever I follow this routine I not only accomplish a lot more in a day, but I also just feel way less stressed and more content.
All of these activities are meant to improve both your physical and mental health and ensure that you continue to stay well during these challenging and crazy times. It's super important to keep your days structured and disciplined, because you can easily fall down a rabbit hole of laying in bed and watching Netflix all day if you don't!
The goal is to try to stick to a schedule so that you can minimize stress and anxiety and accomplish everything you need to in a day.
Keep scrolling for my typical healthy morning routine that helps me be more productive during quarantine:
Get Up And Start Your Day – 15 Minutes
I know a lot of people say that in order to be productive you need to be getting up at 6 am, but I don't think this is necessarily true, at least not for everyone. Sure, some people do really well with getting up at 5, and that's great because that's what works for them. But find a time that works for you, and if that's 9:30 then that's okay too!
So once you've found your sweet spot of the perfect time that you like to get up, get yourself going by opening your blinds and windows to let some sunshine and fresh air in.
Then go ahead and make your bed, wash your face and brush your teeth, and drink a glass of water. Once you've done these things you're already setting yourself up to have a good day because you got the ball rolling instead of laying in bed and scrolling on your phone, which is great!
Move Your Body – 20 Minutes
I find that doing a quick workout in the morning really gets me pumped up and excited for the day. I typically do it before I eat breakfast because A) it's better to work out on an empty stomach than with a full one and then have a big healthy breakfast afterwards and B) then you've already gotten your workout finished for the day!
You can always do a stretching session in the morning or a really short workout just to get yourself moving, and then do a second longer workout later in the day as well if you prefer.
Eat A Healthy Plant Based Breakfast – 30 Minutes
Make yourself a big healthy vegan breakfast and really actually enjoy it by leaving your phone to the side and being present and mindful while you're eating. My favorites are a big bowl of oats with berries and bananas on top, a large fruit and vegetable smoothie with plant based protein in it, and pancakes haha – I love making vegan chocolate chip pancakes as a treat once in a while!
You can also check out my What I Eat In A Day As A Vegan post for some meal ideas and recipes to check out!
Once you've taken the first hour or so out of your morning to do all of that, you're going to be in a pretty good place mentally and you'll be well set up to take on your tasks for the day.
At this point, it's time to:
Write out your to do list for the day

Get your work station set up for maximum productivity – minimal clutter and distractions in the area, neat organized space, etc

Make yourself a cup of tea or coffee and get to work!
Related Posts:
Thanks so much for checking out my healthy and productive morning routine at home during quarantine! Let me know if you have a morning routine and what it is in the comment section below, and if you liked this post you can always share it on Pinterest, or follow me on Instagram for similar content! Stay healthy and safe, talk soon xx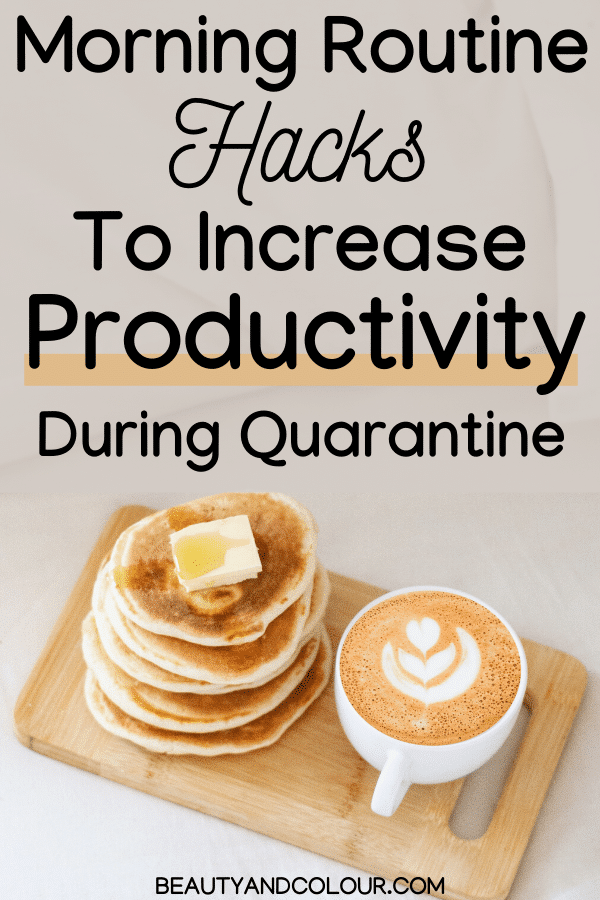 beauty and colour blogger fashion healthy lifestyle morning routine plant based productive vegan
Reader Interactions